As the nation's capital, Washington, DC promises iconic landmarks, fascinating museums, and plenty of political intrigue. Booking.com offers the inside track on finding the perfect DC hotel for your visit. 
From polished properties near the National Mall to funky boutique stays, discover an ideal basecamp. This blog shares tips for choosing Washington DC hotels that match your travel style. Let's dive into planning an unforgettable DC getaway!
Find the Perfect Washington DC Hotels for Your Budget and Needs
Washington, DC, a vibrant tourist destination, offers a diverse array of hotels to cater to every budget and preference. Whether you seek opulence in the city center or affordability in a serene neighborhood, finding the ideal hotel is within reach. Here are tips to guide you in selecting cheap hotels in Washington, DC:
Set Your Budget
From budget-friendly to luxurious, Washington DC hotels cover a spectrum of prices. Before you start searching, it's important to establish your budget in advance. This will help you narrow down your options and save time.
Choose Your Location
With diverse neighborhoods, consider your interests and activities. Opt for a location aligned with your plans, such as staying near the Mall for Smithsonian Museum visits.
Evaluate Amenities
Washington, DC hotels differ in amenities. Consider your priorities—whether it's a pool, fitness center, or spa—and select accordingly.
Read Reviews
Gain insights into hotel quality and service by perusing reviews from fellow travelers who have experienced the accommodations.
Book Early
Washington, DC hotels fill up swiftly, especially during peak seasons. Secure your room by booking in advance, ensuring availability during your stay.
Hunt for Deals
Explore hotel websites and subscribe to newsletters for exclusive deals and discounts throughout the year.
Explore Surrounding Areas
Consider staying outside the city center or in neighboring cities like Arlington, VA, or Bethesda, MD, for potentially lower costs.
Consider Alternative Accommodations
Hostels and Airbnb offer budget-friendly options, providing a range of accommodations from dorm beds to private rooms or entire apartments.
Take Advantage of Free Activities
Washington, DC offers an array of free activities, such as Smithsonian Museums and iconic landmarks, allowing you to allocate more of your budget to your chosen hotel.
With these considerations, discovering the perfect Washington, DC hotels tailored to your budget and needs becomes a seamless and enjoyable process.
Experience the Best of Washington DC: Stay at a Top-Rated Hotel
Hotel Washington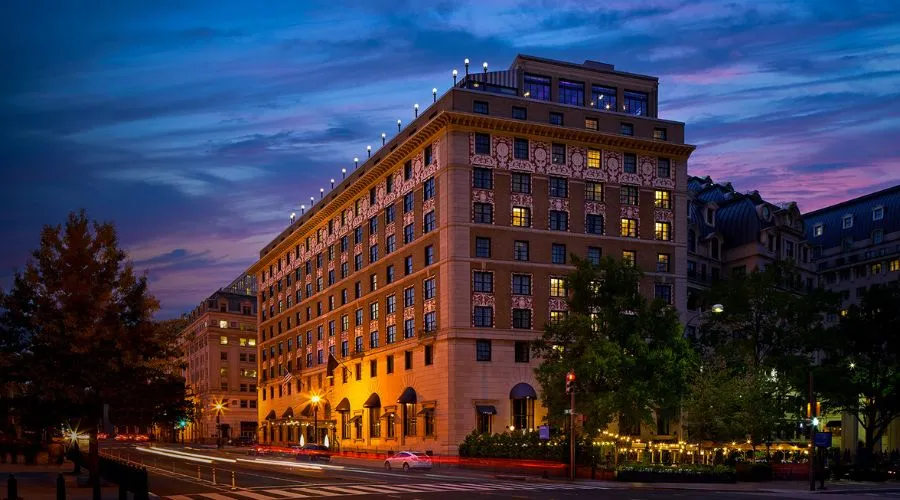 Convenience and comfort are combined at Hotel Washington, which is tucked away in Washington, barely a kilometer from the well-known Washington Monument. There is an on-site restaurant, a shared lounge, a fitness facility, and private parking for guests. Fluent in German, English, Spanish, and French, the multilingual welcome staff of the hotel offers round-the-clock information.
The entire resort has free WiFi, and visitors may relax at the bar with a drink. The National Mall, the National World War II Memorial, and the US Holocaust Memorial Museum are some of the nearby attractions. Because of its excellent location—Ronald Reagan Washington National Airport is about 10 km away—the hotel is very accessible.
---
2. citizenM Washington DC NoMa
Tucked away in Washington, DC, citizenM Washington DC NoMa offers a vibrant environment with a restaurant and bar, only 1.5 km from the Walter E. Washington Convention Center. Located just 1.9 kilometers away from the Supreme Court, this one of the best hotels in Washington, DC is also near well-known sites including the National Gallery of Art and the Capitol.
Modern conveniences including a flat-screen TV are provided in the hotel's guest rooms to make guests' stays comfortable. A wide variety of hot and cold breakfast buffet selections are available to guests, including familiar favorites, healthy choices, and treats that are specific to the area and suitable for vegans and vegetarians. In the center of the nation's capital, NoMa combines contemporary comforts with delectable cuisine.
---
3. Mount Vernon nr Capital One Arena WDC-489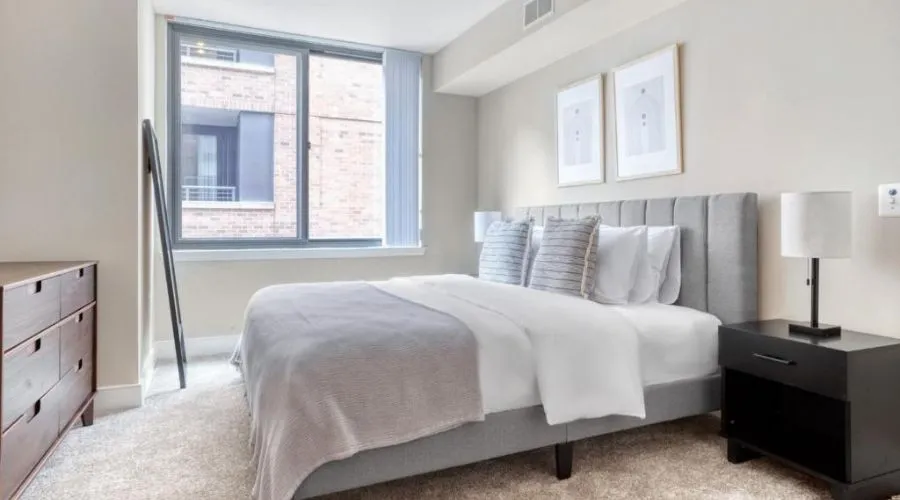 Tucked away in Washington, the Mount Vernon 1BR w Gym WD near Capital One Arena WDC-489 apartment is perfectly situated 1.6 km from the National Gallery of Art and 600 meters from the Walter E. Washington Convention Center. Being one of the best Washington, DC hotels offers a rooftop pool, air conditioning, free WiFi, and a communal lounge. 
Bed linens and towels are supplied for a comfortable stay. This apartment provides a handy and attractive base for visiting the capital city, with major sites including the National Museum of the American Indian and The National Mall located within 2 km and Ronald Reagan Washington National Airport approximately 11 km away.
Also read: Navigating The Skies: How to Book the Cheapest Flight to Seattle
---
Conclusion
Make the most of your Washington DC visit by booking one of Booking.com's amazing hotels. With their wide selection, find Washington DC hotels located near top attractions or charming neighborhood vibes to suit your ideal vacation. 
Use the tips mentioned in this blog to choose the right DC hotel for you. Then get ready to experience this dynamic capital city during an unforgettable stay.
For more such travel blogs, visit our website Nomadscoloumn.
FAQs