Discover the Bowery Grand Hotel, a haven catering to solo adventurers, couples, and groups alike. Situated in the heart of New York City, this hotel promises an unforgettable stay for diverse travelers. 
Unveil the charm and convenience this accommodation offers, perfect for a variety of guests. And when it comes to securing the best deals, Agoda stands as the optimal platform, ensuring a seamless booking experience at the Bowery Grand Hotel.
Bowery Grand Hotel: An Overview
Nestled in the dynamic streets of NYC's Lower East Side, the Bowery Grand Hotel provides an affordable yet distinct accommodation choice. Embracing authenticity in the heart of the Big Apple, this spot has gained popularity among solo adventurers and groups alike for its convenient locale, chic rooms, and hospitable service.
Situated at Bowery and Grand Streets, the hotel's prime location offers easy access to iconic landmarks like Chinatown, Little Italy, and Soho. Nearby subway lines further enhance exploration throughout the city.
Catering to diverse travelers, the Bowery Grand Hotel offers an array of rooms, ensuring comfort and modern amenities for solo wanderers, families, and groups. Shared bathrooms contribute to reasonable room rates, maintaining affordability without compromising quality.
One of the hotel's highlights is its warm and accommodating staff, eager to assist guests and provide local insights for a memorable NYC adventure. The inviting lobby creates a cozy space for relaxation and mingling.
Ideal for those mindful of expenses, the Bowery Grand Hotel harmonizes reasonable rates with a central location and contemporary comforts, appealing to budget-conscious travelers eager to delve into the city's offerings.
From solo travelers seeking an immersive experience to couples craving a romantic escapade and groups exploring the cityscape, the Bowery Grand Hotel presents an affordable yet quintessential accommodation choice capturing the essence of NYC's lively Lower East Side.
---
Experience the Best of NYC while Staying at Bowery Grand Hotel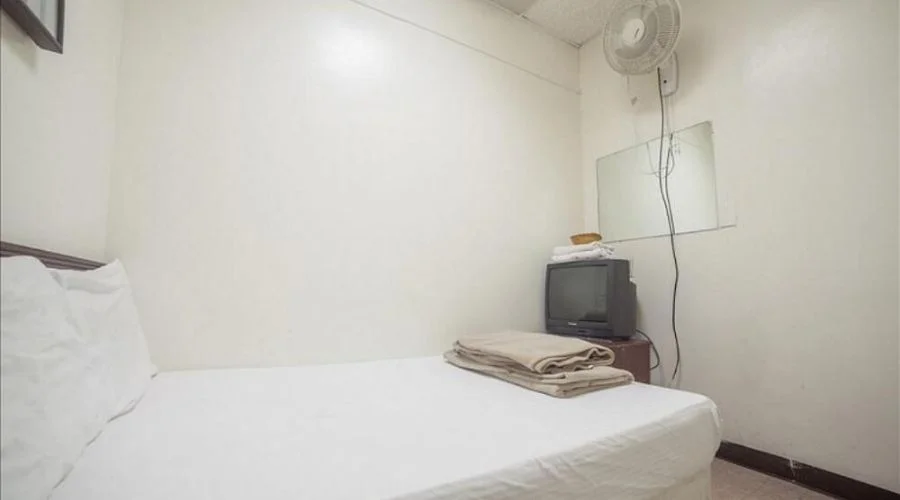 The Bowery Grand Hotel caters to diverse travelers—solo adventurers, couples, and groups—offering unique advantages for each:
Solo Travelers
Economical Rates
Ideal for budget-conscious solo explorers seeking affordable yet quality accommodations.
Prime Location
Situated in Lower Manhattan, it's a convenient launchpad for solo adventures, with major attractions within walking distance.
Welcoming Ambiance
The hotel's amiable staff and inviting lobby create a comforting environment for solo travelers, ensuring a pleasant and relaxed stay.
---
Couples
Romantic Retreat
Couples find solace in the hotel's modern and comfortable rooms, setting the stage for a romantic NYC escape.
Discovering Together
Its proximity to iconic spots like Chinatown, Little Italy, and Soho enables couples to delve into the city's charm hand in hand.
Intimate Setting
The Bowery Hotel's intimate ambiance provides an idyllic backdrop for couples seeking cozy moments together.
---
Groups
Budget-Friendly Stay
Affordability makes it an attractive choice for groups seeking cost-effective accommodations.
Variety in Accommodation
With diverse room options and shared bathrooms, it caters well to different group sizes, ensuring convenience.
Central Hub for Group Ventures
Its central location allows easy access to city attractions, facilitating seamless group exploration and activities.
In essence, the Bowery Hotel's trifecta of affordability, accessibility, and welcoming environment renders it an excellent choice for solo adventurers, couples seeking intimacy, and groups aiming for a comfortable and budget-friendly stay in the vibrant realm of New York City. Whether wandering the city's neighborhoods solo, cherishing a romantic escape, or embarking on a group expedition, the hotel provides an ideal base for an enriching NYC experience.
---
Which is the Best Platform to Book Bowery Grand Hotel in Advance?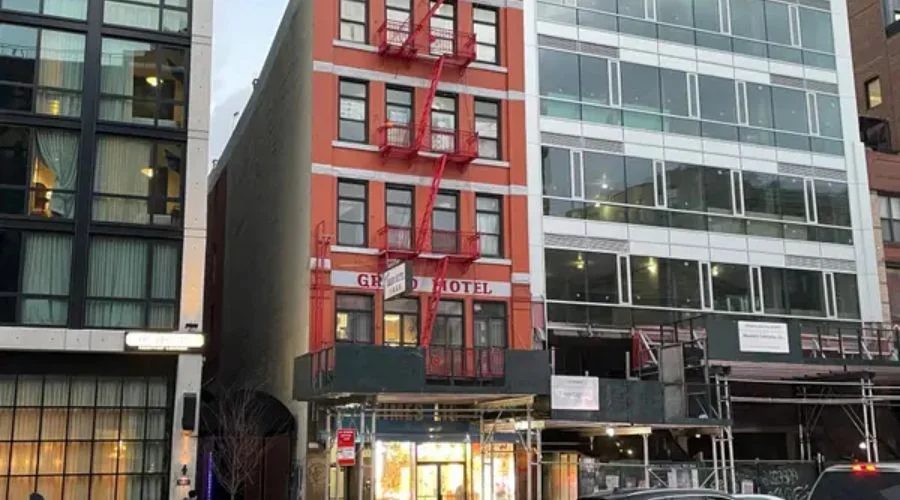 Agoda stands out as a premier hotel booking platform, offering unparalleled advantages when reserving a stay at the Bowery Grand Hotel. 
One of its prime draws is the consistently competitive rates it secures for this accommodation, ensuring guests get the best deal available. Moreover, Agoda's expansive array of room choices caters to diverse traveler needs, be it solo adventurers, couples seeking intimacy, or groups exploring the city. 
The platform's user-friendly interface simplifies the booking process, facilitating swift selection and confirmation of preferred rooms. Prioritizing security, Agoda employs robust payment gateways, safeguarding financial information throughout the booking experience. Upon completion, immediate confirmation emails grant peace of mind, solidifying reservations promptly. 
The Agoda PointsMax loyalty program rewards regular patrons with redeemable points for future bookings, enhancing the value for frequent travelers. Moreover, Agoda offers adaptable cancellation policies, allowing ease in modifying or canceling reservations when plans change. Exceptional customer support stands ready to address any queries, ensuring a seamless experience. 
Extensive guest reviews provide valuable insights into the Bowery Hotel's amenities and overall quality. Additionally, Agoda's mobile app streamlines booking, enabling on-the-go convenience for securing accommodations. Choosing Agoda to book the Bowery Grand Hotel guarantees a secure, comprehensive, and rewarding booking experience, coupled with competitive rates, making it the ultimate platform to fulfill diverse accommodation needs.
---
How to Pre-Book Bowery Grand Hotel?
Pre-booking the Bowery Grand Hotel via Agoda is a straightforward process:
Access Agoda
Visit the Agoda website or download the app from App Store or Google Play.
Enter Details 
Input your destination (New York City), check-in and check-out dates, and the number of guests on Agoda's homepage. Click "Search."
Select the Hotel
Scroll through the search results until you find the Bowery Hotel. Click on its name or image for detailed information.
Room Selection
Choose your preferred room type from the options presented, along with corresponding rates.
Provide Guest Information
Complete the guest information form, including contact and passport details.
Payment
Select your payment method (credit card, PayPal, bank transfer) and input payment details.
Review and Confirm
Double-check your booking details. When satisfied, click "Confirm Booking" to finalize your reservation.
Confirmation Email
Agoda will send a confirmation email with your booking details and a voucher for check-in.
---
Conclusion
Embrace a delightful stay at the Bowery Grand Hotel, NYC tailored to meet the needs of solo travelers, couples, and groups. Its prime location and versatile amenities promise an enriching experience for all guests. 
When it's time to book your stay, turn to Agoda for unbeatable rates and hassle-free bookings at the Bowery Grand Hotel, ensuring an enjoyable and budget-friendly trip. So, why wait more? Pre-book your exceptional stay in New York today.
For more such informative and interesting blogs, follow our website Nomads Column. 
FAQs