Welcome to Pattaya, a captivating destination on the Gulf of Thailand known for its beautiful beaches, dynamic nightlife, and cultural charm. Whether you're seeking hotels in Pattaya for a pleasing vacation where you can sit back and relax all day long on a beach or want to try out some thrilling water activities, Pattaya is the place to be. With a lively culture and a variety of delicious cuisines, this Thailand city should definitely be your top choice destination for an unforgettable getaway.
Best Beaches in Pattaya to Explore
Located in the heart of Pattaya, it's the city's main beach known for its vibrant atmosphere, water activities, and bustling beachfront.
Just south of Pattaya, Jomtien offers a family-friendly environment with a more laid-back vibe, popular for water sports and various dining options.
A serene escape from the crowds, Wong Amat is prized for its pristine sands and hosts several upscale resorts along its coastline.
Situated in a quieter area, Naklua Beach provides a peaceful retreat with a charming fishing village ambience.
Dongtan Beach
Popular among locals and expats, Dongtan Beach is known for its friendly atmosphere and a variety of water sports activities.
Venture to Koh Larn Island to find Sai Kaew Beach, where crystal-clear waters and a more serene atmosphere await.
Another gem on Koh Larn, Tawaen Beach boasts white sands and a lively beachfront scene, offering a perfect blend of relaxation and excitement.
Things to do in Pattaya
Explore this stunning wooden temple that showcases intricate carvings and traditional Thai craftsmanship.
Discover Nong Nong Tropical Garden
Wander through beautifully landscaped gardens, witness cultural shows, and explore the diverse botanical wonders.
Experience Pattaya's nightlife hub with a variety of bars, clubs, and entertainment options along Walking Street.
Immerse yourself in the interactive 3D art museum, offering optical illusions and creative photo opportunities.
Discover Pattaya Floating Market
Experience the vibrant atmosphere of a traditional Thai floating market with boat vendors offering local goods.
Visit Ripley's Believe It or Not! Museum
Explore the bizarre and fascinating exhibits in this museum that showcase oddities and curiosities from around the world.
Top Hotels in Pattaya for a Lavish Staycation Experience
1. Grand Hotel Pattaya
The Grand Hotel Pattaya is an excellent choice to kick off your trip, providing complimentary Wi-Fi in all rooms. Strategically located on Walking Street, it ensures convenient access to local attractions and sights. Take advantage of the opportunity to explore Walking Street Pattaya and the nearby Pattaya Beach. This 3-star property is one of the best hotels in Pattaya as it is brimming with in-house facilities designed to enhance the quality and enjoyment of your stay.
---
2. LK The Empress
Discover the charm of LK The Empress, ideally placed on Pattaya Beach Road for easy exploration of local attractions. Enjoy the convenience of free car parking and Wi-Fi, allowing you to stay connected and move around effortlessly Being one of the best 4-star rated hotels in Pattaya, it offers a bit of everything like a fitness centre, pools, and a comfy staycation. Explore nearby gems like Walking Street Pattaya and Pattaya Beach, making your visit to Pattaya both convenient and delightful at LK The Empress.
---
3. Natural Beach Hotel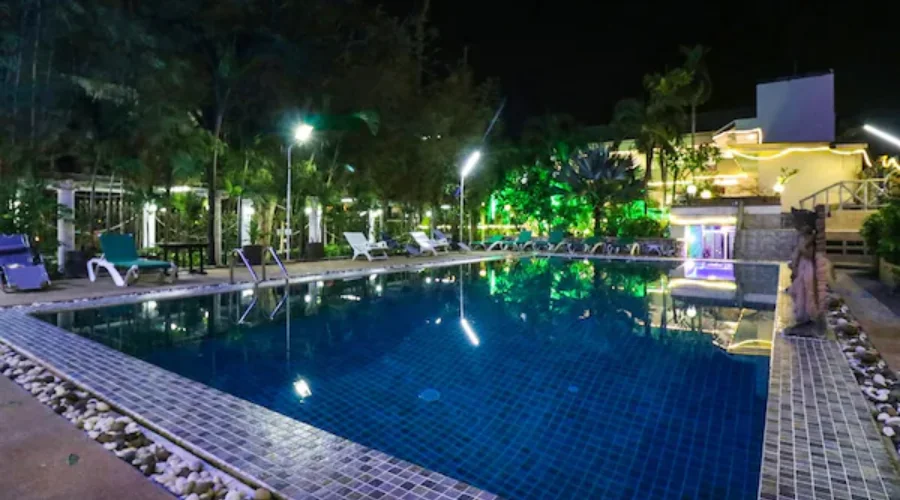 The Natural Beach Hotel is an excellent choice to kickstart your trip, providing complimentary Wi-Fi in all rooms for your convenience. Strategically located on Pattaya Beach Road, it offers easy access to local attractions and sights. Notably, the famous Walking Street Pattaya and Pattaya Beach are within close proximity, ensuring you can explore the vibrant surroundings. Being one of the cheap hotels in Pattaya, the place boasts high-quality amenities, including an indoor pool, a restaurant, and massage services, enhancing your stay with a blend of comfort and convenience.
---
4. Tropicana Hotel
The Tropicana Hotel offers a high standard of safety and hygiene with its SHA Plus certification. Guests can enjoy complimentary Wi-Fi in all rooms and free parking for those arriving by car. The hotel is located right on Pattaya Beach Road, so you can easily visit the famous Pattaya Beach whenever you want you want. Also, tourists can easily explore the city on foot as everything will be so close by. The place has got a 4-star rating on Agoda, making it a genuine and affordable find. What's best is you can avail so many services and amenities like massage services, a restaurant, and a hot tub, so you can have an enjoyable stay.
---
5. Hard Rock Hotel Pattaya, SHA Plus+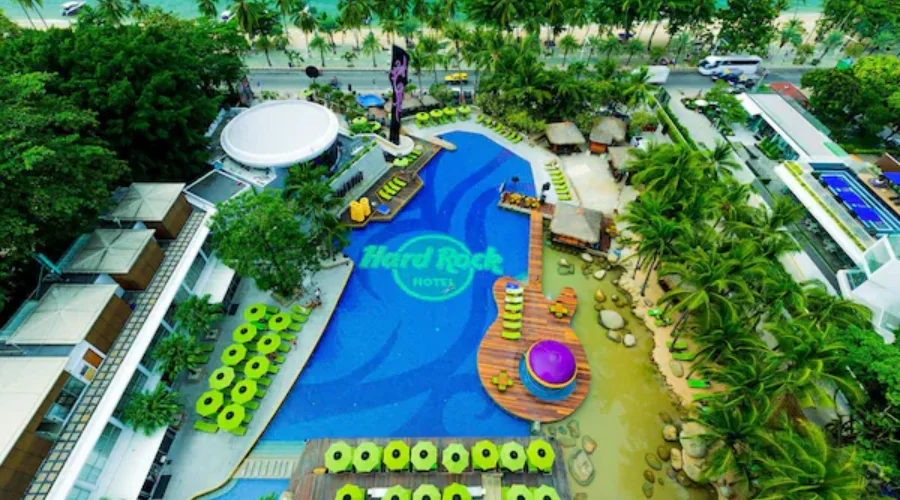 The Hard Rock Hotel Pattaya, recognized with the SHA Plus+ certification, goes beyond the standard health and safety measures. Guests can enjoy complimentary Wi-Fi in all rooms and free parking for those arriving by car. Being one of the top luxury hotels in Pattaya, this hotel is situated on Pattaya Beach Road only, which makes it a great choice for tourists and travellers. This premium hotel even houses a restaurant and a pool, so if you want a soothing stay, you can stay at the place and simply relax.
Also read: Hotels In Bahrain: Luxurious And Affordable Hotels
---
Conclusion
Pattaya beckons with its vibrant beaches, cultural charm, and diverse attractions. Booking hotels in Pattaya through Agoda ensures a seamless and enjoyable stay, providing a range of options to suit every traveller's preferences. From budget-friendly to luxurious accommodations, Agoda offers a convenient platform to secure your ideal stay in this dynamic city, making your Pattaya experience unforgettable. For more information on hotels in Pattaya, visit Nomadscolumn.
FAQs