Travelling is so much easier when you have the right place to get your booking done. For easy bookings for flights to Orlando with cheaper prices, Booking.com is the best for travellers. Whether you are visiting the city for business or you looking forward to a holiday trip, Orlando is an amazing place to be. What makes adventure to the city even more adventurous is getting the most cost-effective flights to Orlando!
If you are travelling to the city for the first time, we have the best places to recommend for you. Know that Orlando is one of the best cities. It has a lot of exciting places, rich cultural exposure, fun outdoor activities such as biking, wildlife watching, hiking, pinching, musical nights, festive events, and more. If you are planning for a longer stay in the city, what you can do is hop in the car and go for a long drive in the countryside; something worthwhile to do on a holiday trip. 
Things to do in the city
1. Universal Island of Adventure
One of the most interesting places to visit in the city is the Universal Island Of Adventure. This place is a fantastic place for kids and adults. It has live-action, stunning areas for all group ages, rollicking rollercoasters, and themed rides tower overhead. An ideal place for those who need a perfect holiday experience. It also has seven different areas which are all exciting to explore. 
---
2. Disney's Magic Kingdom 
This magical place will not only mesmerise kids but couples, adults and older people too. It's one of Disney World's first-ever theme parks. Still remains the best place. It's no surprise to see thousands of people visiting the place every year. The first attraction to visit at the place is no doubt the Iconic Cinderella Castle which is the park's centrepiece. At night, the castle shines with an exciting display of fireworks. 
---
3. Visit Universal Studio, Florida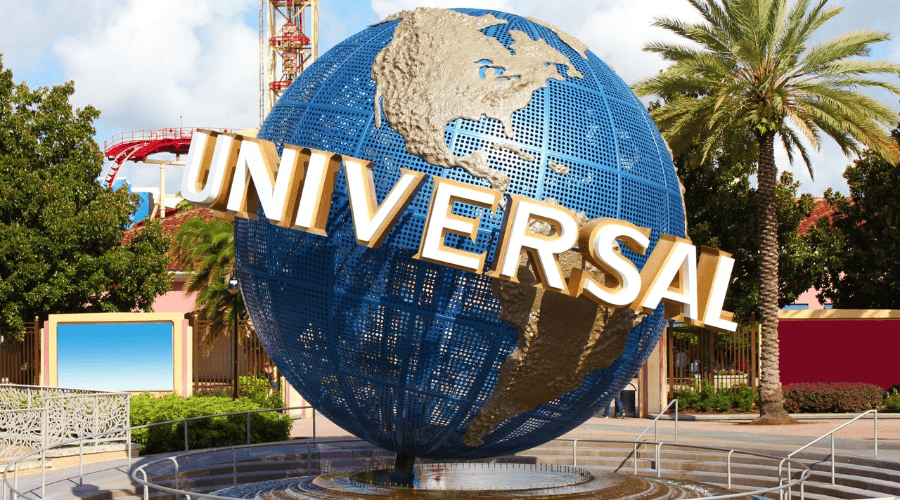 If you are looking for Hollywood-inspired rides and attractions, Universal Studio Florida is the right place for you. The theme park offers an immersive movie experience, and the state-of-the-art technology is worthwhile. With a lot of cartoon characters on display, they are not only fun for kids but adults can enjoy the nostalgic experience too. 
---
4. Kennedy Space Center 
If you are around downtown Orlando, the place is a 45-minute drive from the city centre. It has many attractive sights to explore. If you are a big fan of space and invention, this place is recommended for you. There are things that you will get to see such as Apolo Saturn V Rocket, and Atlantis Space Shuttle. The visitors can also chat with veteran astronauts and learn more about space and rockets. 
---
5. Aquatic park 
This is a perfect place to get away from the bustling city life. Get your loved ones at the place and experience lively activities such as head-to-head slides, rapids, high-speed flumes, exploring the pool full of dolphins, and more. This is highly recommended if you are visiting as a group or even as a couple. If you want to experience an adrenaline rush, try the oblivion-style drop at Ihu's Breakaway. 
These places are only a glimpse of what a fun city like Orlando has in store for its visitors. The city has a lot of popular places which any local guide can suggest to you, but still, your travelling experience is not completed without finding the right airline to fly to the city.
---
Top airlines for cheap flights to Orlando 
Emirates: This is one of the most

budget-friendly and top-class airlines

that takes you to many tourist destinations. It has amazing onboard services, flexible flight timing, and good food. Travelling with this airline is surely going to be memorable. 

---

United Airlines: United Airlines can be considered a budget airline for sure. It has amazing services, frequent flights to Orlando, and seasonal discounts. The onboard services are also excellent. 

---

Etihad Airways: The airline provides friendly onboard services. Connecting you to many tourist destinations around the world. With seasonal offers and discounts, the airline is definitely the budget-friendly airline to travel with. Look out for exciting offers on flights to Orlando with Booking.com. 

---

Air India: If you are travelling from India this is one of the best airlines to pick your flights to Orlando. The tickets are affordable for Orlando. The onboard services are also excellent and has flexible flight timings. You can definitely look out for this airline on Booking.com if you are looking for a cheap flight and amazing food on board. 

---

Air France: The airline offers cheap tickets to a lot of tourist destinations in Europe and America. If you are looking forward to travelling to Orlando, you can consider this airline for a cheap flight experience. The airline makes sure that the onboard customers get the best hospitality and enjoy delightful meals.

---

Lufthansa: Among many other airlines, Lufthansa is also one of the budget-friendly airlines. You can definitely find cheap flights to Orlando in and out of season. The peak season might affect the pricing but overall the airline is still affordable.
---
Conclusion
There are more flights to Orlando with Booking.com. Irrespective of where you are travelling from if your departure destination has one of these airlines check them out! There are amazing airlines on Booking.com not to miss out on. 
For more information, visit Nomads Column.
FAQ's