Welcome to the world of townhouses in Marbella, a glamorous coastal town nestled in the heart of the Costa del Sol in southern Spain. Marbella is renowned for its luxurious lifestyle, stunning beaches, and vibrant atmosphere, making it a sought-after destination for those seeking an exclusive and stylish retreat. Townhouses in Marbella offer a unique blend of elegance, comfort, and convenience. These multi-level properties provide a perfect combination of spaciousness and privacy, making them ideal for families, groups of friends, or even couples looking for a comfortable and sophisticated stay. Marbella townhouses often feature contemporary architectural designs and stylish interiors. The modern furnishings and well-appointed amenities create a chic and inviting ambience, allowing you to relax and unwind in style. From spacious living areas and fully equipped kitchens to private terraces or gardens, these townhouses offer all the comforts of a home away from home.
One of the key attractions of townhouses in Marbella is their prime locations. Whether nestled in exclusive gated communities, near prestigious golf courses or just a stone's throw away from the glamorous Puerto Banús marina, these properties provide easy access to the town's most desirable attractions and amenities. You can indulge in the world-class restaurants, high-end shopping boutiques, and vibrant nightlife that Marbella is famous for. Read the following article curated by Nomads coloumn to learn more about the townhouses in Marbella, cheap townhouses in Marbella and luxury townhouses in Marbella. 
The list of the Best Townhouses in Marbella 
There are multiple ways to find the best townhouses in Marbella online. However, Nomads coloumn has curated a list of the best townhouses in Marbella to ease your research. The list of the best townhouses in Marbella is as follows: 
Beautiful House Magnolia – direct pool access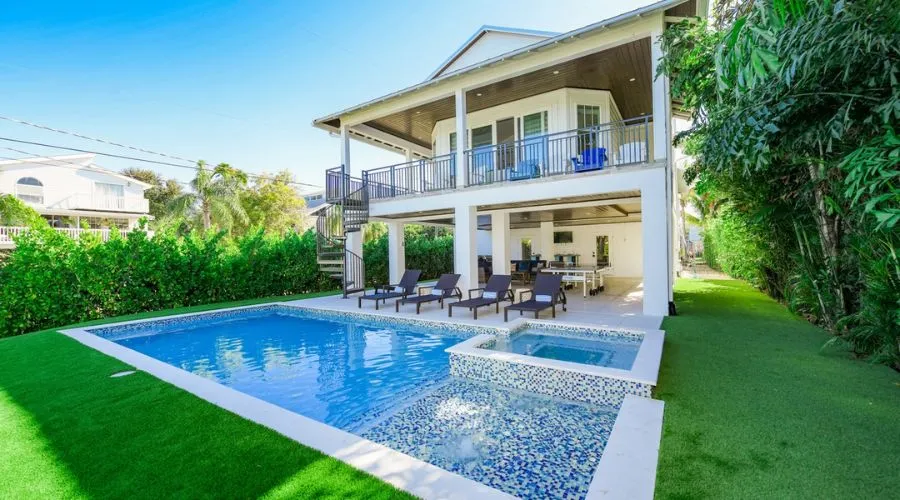 Beautiful House Magnolia, with its direct pool access, is a captivating property that promises a memorable stay in Marbella. Located in the stunning surroundings of this glamorous coastal town, this house offers both comfort and convenience, allowing you to immerse yourself in the beauty and excitement of the Costa del Sol. This charming rental provides a perfect blend of style and functionality. Beautiful House Magnolia boasts tastefully decorated interiors, spacious living areas, and modern amenities, ensuring a comfortable and enjoyable stay. The direct access to the pool allows you to take refreshing dips whenever you desire, while also providing a picturesque view to enhance your relaxation. 
The house features a well-equipped kitchen where you can prepare your favourite meals and dine either indoors or al fresco on the terrace. The cosy living spaces invite you to unwind after a day of exploration or sunbathing, creating a welcoming atmosphere for relaxation and quality time with loved ones. With Marbella's golden beaches just a short distance away, you can easily spend your days basking in the sun, enjoying the gentle waves, or trying out thrilling water sports. The vibrant Puerto Banús marina is also within reach, offering a glamorous setting for shopping, dining, and experiencing the town's buzzing nightlife. When you're not indulging in beachside activities, you can explore the charming streets of Marbella's Old Town, filled with quaint shops, art galleries, and cosy cafes. Immerse yourself in the rich culture and history of the region, admiring its architectural treasures and picturesque squares.
---
Villa Chimera in Marbella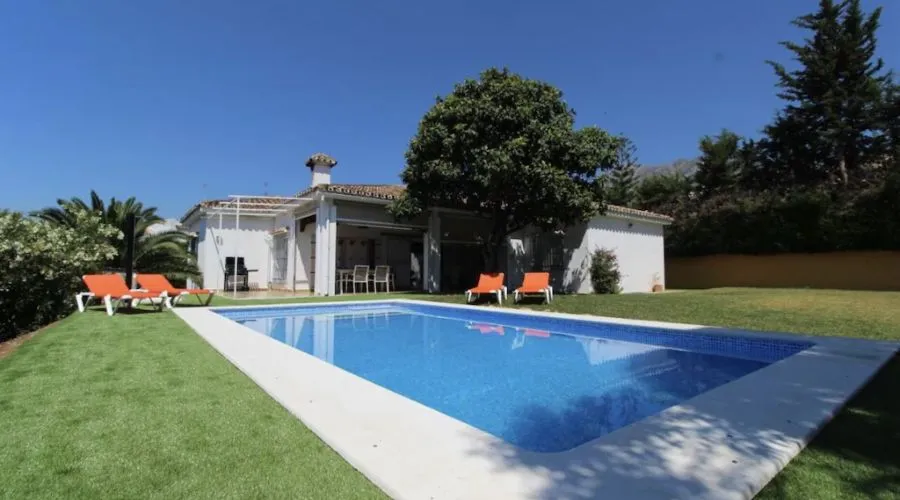 Villa Chimera, located in the vibrant city of Marbella, invites you to indulge in a luxurious and unforgettable vacation experience. Nestled in the heart of the Costa del Sol, this exquisite property, as featured in the provided link, offers a haven of beauty, comfort, and tranquillity. As you enter Villa Chimera, you'll be captivated by its elegant architecture and tastefully designed interiors. The villa exudes a sense of sophistication and refinement, combining modern amenities with traditional charm. Spacious living areas, stylish furnishings, and high-end finishes create an ambience of luxury and indulgence. The villa's outdoor spaces are equally impressive, featuring beautifully landscaped gardens, a private swimming pool, and inviting lounging areas. 
Bask in the Mediterranean sunshine, take a refreshing dip in the pool, or simply unwind with a book in hand, surrounded by the serene beauty of your surroundings. Villa Chimera boasts an array of amenities to ensure a comfortable and enjoyable stay. From fully equipped kitchens to spacious bedrooms with en-suite bathrooms, every detail has been thoughtfully considered to provide a seamless blend of convenience and luxury. You can also take advantage of additional features such as a private terrace, barbecue area, or even a home cinema for ultimate entertainment.
---
Villa Marbella 5 bedrooms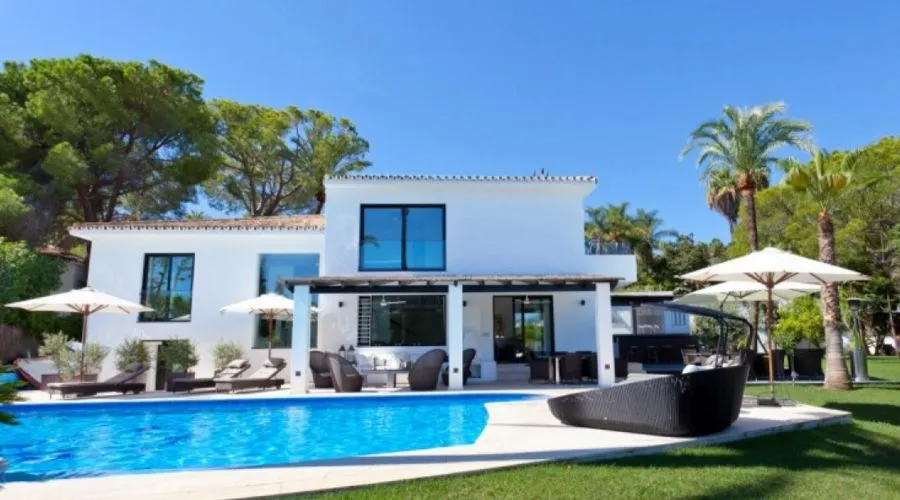 The outdoor spaces of Villa Marbella are equally impressive. Step onto the terrace and be captivated by the panoramic views of the Mediterranean Sea and the surrounding landscapes. Whether you choose to relax by the sparkling swimming pool, enjoy a meal in the al fresco dining area, or simply unwind on one of the comfortable loungers, you'll find tranquillity and serenity in this private oasis. Villa Marbella offers ample space for large families or groups of friends, with its 5 bedrooms providing both privacy and togetherness. Each bedroom is elegantly furnished and equipped with luxurious amenities, ensuring a restful night's sleep and a pleasant stay for all guests. 
Marbella's renowned attractions are within easy reach from Villa Marbella. Spend your days exploring the city's beautiful beaches, indulging in delicious cuisine at beachside restaurants, or experiencing the vibrant atmosphere of Puerto Banús, known for its luxury yachts, high-end shops, and vibrant nightlife. For those seeking cultural enrichment, Marbella's Old Town offers a glimpse into its rich history and traditional Andalusian charm. Wander through its narrow streets, discover hidden squares, and visit historical sites that speak to the city's storied past.
---
Conclusion
Townhouses in Marbella offer a remarkable blend of luxury, convenience, and style. Whether you're seeking a beachside retreat, a golfing getaway, or a cosmopolitan experience, these properties provide an ideal base to enjoy all that this glamorous coastal town has to offer. These are some of the best townhouses in Marbella. Visit Nomads Column for more information.
FAQs