Welcome to the enchanting world of rental villas in France, where you can immerse yourself in the country's rich history, captivating landscapes, and vibrant culture. From the picturesque countryside to the charming coastal regions, France offers a diverse array of stunning villas that provide the perfect backdrop for an unforgettable vacation. Renting a villa in France allows you to experience the beauty and charm of this magnificent country at your own pace. Whether you're dreaming of a romantic escape, a family holiday, or a gathering with friends, there is a wide selection of villas to suit every preference and group size. Imagine waking up to the gentle sound of waves crashing on the French Riviera or the tranquil melody of birdsong in the countryside. French villas often boast idyllic locations, offering breathtaking views of vineyards, rolling hills, or azure coastlines. These picturesque settings create an atmosphere of serenity and relaxation, providing the perfect escape from bustling city life.
From rustic stone farmhouses to elegant châteaux, French villas are known for their unique architectural styles and attention to detail. Many villas feature charming gardens, private swimming pools, and outdoor terraces where you can savour the renowned French cuisine and wine in the open air. Inside, you'll find spacious living areas, well-equipped kitchens, and comfortable bedrooms, ensuring a comfortable and luxurious stay. Read the following article curated by Nomads coloumn to learn more about rental villas in France, rental villas in France with private pools and rental villas in France for rent. 
The list of the Best Rental Villas in France
There are multiple ways to find the best rental villas in France online. However, Nomads coloumn has curated a list of the best rental villas in France to ease your research. The list of the best rental villas in France is as follows: 
1. Villa Dorissimo, 25 km from the sea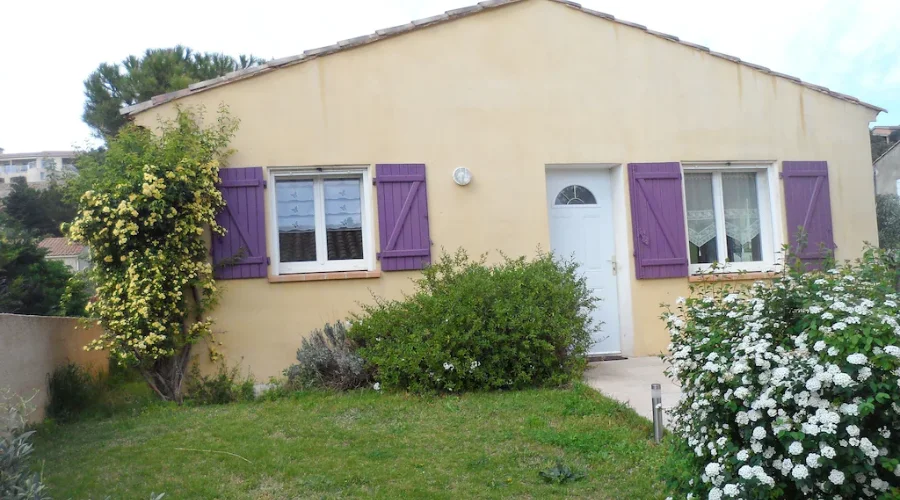 Villa Dorissimo, located just 25 km from the sea between Narbonne and Carcassonne, offers a splendid retreat in the heart of the picturesque region of southern France. This charming villa invites you to experience the beauty of the surrounding countryside while enjoying easy access to both the Mediterranean coast and the historical treasures of Narbonne and Carcassonne. Nestled amidst serene landscapes, Villa Dorissimo provides a tranquil escape from bustling city life. Surrounded by rolling hills, vineyards, and lush greenery, this villa offers a peaceful ambience that allows you to unwind and reconnect with nature. The villa itself exudes a sense of elegance and comfort. With its spacious interiors, tasteful decor, and modern amenities, Villa Dorissimo ensures a relaxing stay for all guests. Whether you're lounging in the cosy living areas, preparing meals in the well-equipped kitchen, or enjoying al fresco dining on the private terrace, you'll feel right at home.
The location of Villa Dorissimo offers the best of both worlds. Just a short drive away, you'll find the sparkling waters and golden beaches of the Mediterranean Sea, where you can bask in the sun, take refreshing dips, or indulge in water sports. Explore the charming coastal towns and sample the fresh seafood delicacies that the region is renowned for. In addition, the villa's proximity to Narbonne and Carcassonne opens up a world of cultural and historical exploration. Narbonne, with its Roman heritage and impressive Gothic cathedral, offers a delightful blend of ancient and modern attractions. Carcassonne, a UNESCO World Heritage Site, boasts a stunning medieval fortress that transports you back in time.
---
2. Cocooning Près du Petit Bois  
Cocooning Près du Petit Bois, featured in the provided link, offers a delightful and cosy retreat for your stay in France. Situated in a serene location, this charming accommodation allows you to experience tranquillity and relaxation while being close to nature. This inviting rental provides a true "cocooning" experience, where you can unwind and enjoy a peaceful atmosphere. The warm and cosy interiors create a comfortable and intimate ambience, perfect for couples or small groups looking to escape the hustle and bustle of everyday life. Cocooning Près du Petit Bois features well-appointed living spaces, including a comfortable bedroom, a cosy living room, and a fully equipped kitchen. 
You'll find everything you need to make yourself at home and enjoy a relaxing stay. The private outdoor area, such as a garden or terrace, allows you to soak up the natural beauty of the surroundings and enjoy moments of serenity. Located near Petit Bois, this rental offers the opportunity to immerse yourself in the beauty of the French countryside. Take leisurely walks or bike rides through the nearby woods, where you can reconnect with nature and appreciate the tranquillity that surrounds you. The proximity to nature also makes it an ideal base for outdoor activities such as hiking, picnicking, or simply enjoying the fresh air.
---
3. Villa Syrah- Magnificent Views of Vineyards and Corbieres.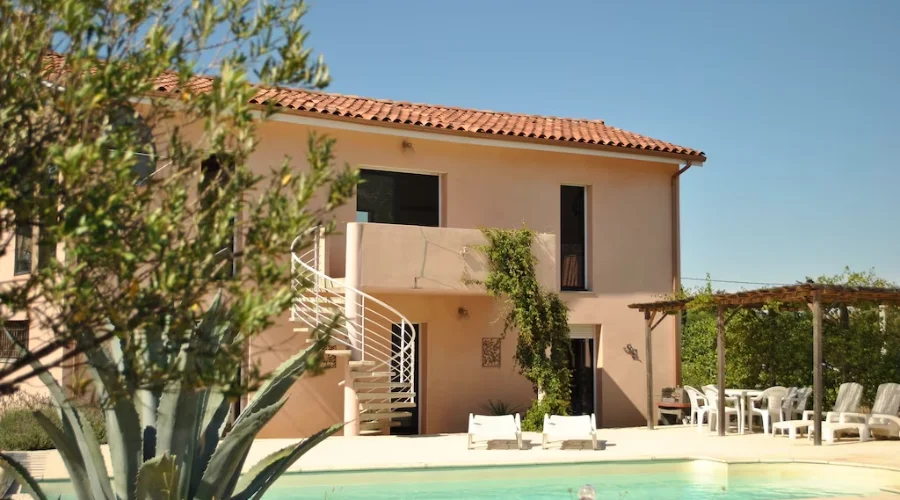 Villa Syrah, with its magnificent views of vineyards and the Corbières region, invites you to indulge in a truly remarkable experience in France. This stunning rental, showcased in the provided link, offers an idyllic setting where you can immerse yourself in the beauty of the surrounding landscapes and savour the flavours of the renowned wine region. Perched amidst picturesque vineyards, Villa Syrah provides a perfect retreat for wine enthusiasts and nature lovers alike. The villa's architecture harmoniously blends with the natural surroundings, creating a seamless connection between indoor and outdoor spaces. From the moment you arrive, you'll be captivated by the breathtaking views that stretch across the vineyards and the rolling hills of the Corbières. 
Inside Villa Syrah, you'll discover a stylish and comfortable interior designed to provide a luxurious stay. The spacious living areas are elegantly furnished, offering a perfect balance between modern amenities and rustic charm. The villa boasts multiple bedrooms, ensuring ample space for you and your companions. You can also enjoy the convenience of a fully equipped kitchen, where you can prepare delicious meals using fresh, local ingredients.
Step outside onto the villa's terrace or balcony, and you'll be greeted by an enchanting panorama. Take a moment to relax on the outdoor furniture, bask in the Mediterranean sunshine, and breathe in the fragrant scents of the vineyards. The villa may also feature a private swimming pool or a garden where you can unwind, enjoying the tranquillity of your surroundings.
---
Conclusion
Rental villas in France offer an exquisite opportunity to immerse yourself in the enchanting beauty and rich culture of this captivating country. Whether nestled in the countryside, overlooking vineyards, or gracing the coastal regions, these villas provide a luxurious and personalized retreat for your vacation. Visit Nomads Column for more information.
FAQs