Welcome to the enchanting realm of Tomorrowland, a world-renowned electronic dance music festival that has captured the hearts of millions of music lovers worldwide. Held annually in the scenic town of Boom, Belgium, Tomorrowland is more than just a music festival; it's an extraordinary celebration of music, unity, and unforgettable experiences. In this blog, we will take you on an immersive journey through the allure of Tomorrowland 2023, exploring everything from ticket information and the star-studded lineup to the festival dates and the mesmerizing location that sets the stage for an unparalleled musical adventure.
Tomorrowland 2023 Tickets: Securing Your Pass to Paradise
1. Global Ticket Sales: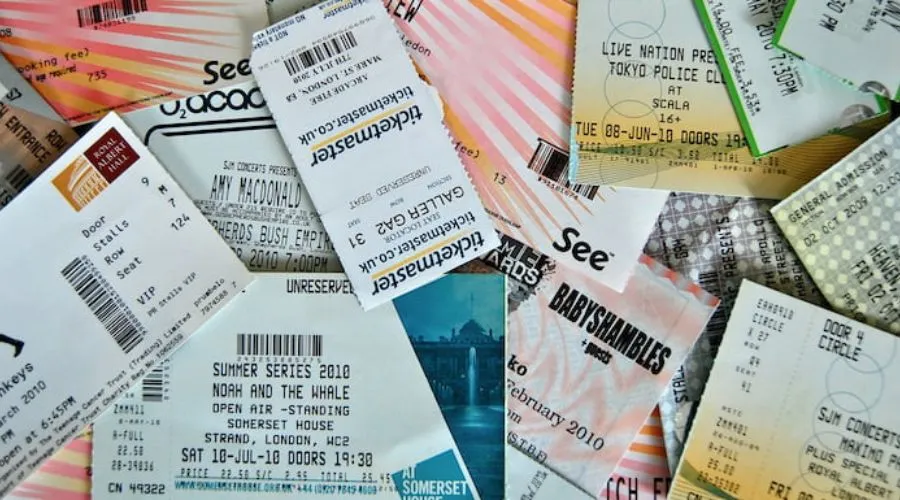 1.Tomorrowland is a global phenomenon, and to accommodate the massive demand, it offers a global ticket sale, allowing music enthusiasts from all corners of the world to participate in this magical extravaganza. The ticket sales are usually announced in advance, and pre-registering for ticket sales is crucial to ensure you receive updates and notifications about ticket release dates and procedures.
2. Tickets for Tomorrowland 2023 can be purchased through the official Tomorrowland website during the ticket sale period. Early bird tickets and various ticket categories, such as Full Madness passes and Comfort passes, are usually available.
2. Ticket Categories:
Tomorrowland offers a variety of ticket categories to cater to different preferences and budgets. From regular weekend passes to exclusive comfort passes and the enchanting Full Madness passes, which grant access to all three festival days, festival-goers can choose the ticket that best suits their needs.
3.  Global Journey Packages: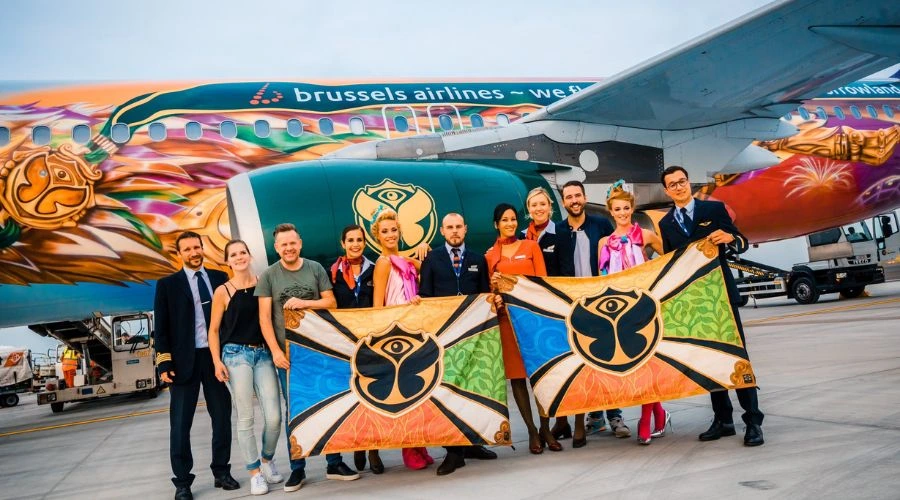 1.The Global Journey packages are the ultimate choice for those seeking a seamless and hassle-free experience. These packages include travel, accommodation, and festival tickets, ensuring a memorable journey from the moment you depart to your return. Immerse yourself in the global Tomorrowland community as you embark on an extraordinary musical adventure.
4. Musical Diversity:
1. Tomorrowland prides itself on its diverse lineup, showcasing an impressive roster of top international DJs and artists from various genres of electronic dance music. Whether you're a fan of heart-pounding techno beats, euphoric trance melodies, or bass-heavy drops that make the ground tremble, the festival's eclectic lineup caters to all musical tastes and ensures you're dancing to your heart's content.
2. The Tomorrowland live stream will feature a stellar lineup of electronic superstars performing on the festival's renowned Mainstage, including Amelie Lens, Steve Angello, The Chainsmokers, Tisto, Alesso, Afrojack, Alok, Martin Garrix, and more. Top-tier techno, house, and hardstyle performers like CamelPhat, MEDUZA, Kölsch, Mathame,  Angerfist, Adriatique, Brennan Heart, and Tale of Us from Afterlife will also perform on the Freedom stage.
5. Surprise Performances: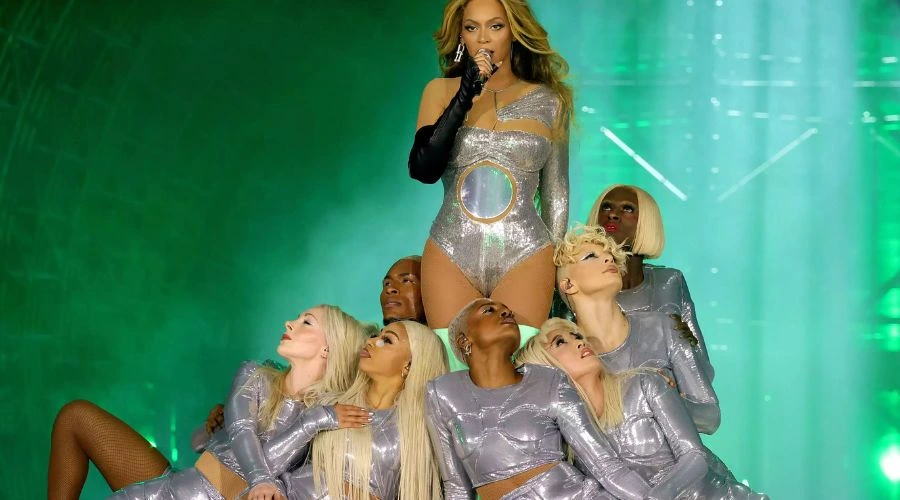 1.The element of surprise is woven into the fabric of Tomorrowland, and festival-goers can expect electrifying surprise guest appearances and captivating B2B sets, where two artists join forces for an unforgettable musical journey. These surprise moments elevate the excitement and anticipation, creating unforgettable memories for all attendees.
6. Themed Stages:
1. At Tomorrowland, music and art harmoniously intertwine to create an immersive and awe-inspiring experience. Each stage is meticulously designed with elaborate themes, transforming the festival grounds into a dreamlike wonderland. From enchanting forest stages to futuristic and grand main stages, each area offers a unique ambiance and musical experience, enhancing the magic of Tomorrowland.
Tomorrowland 2023 Dates: Marking Your Calendar for the Extravaganza
1.In response to overwhelming demand, Tomorrowland traditionally spans over two consecutive weekends, allowing more music enthusiasts to partake in this once-in-a-lifetime celebration of music and unity.
2. The events of Tomorrowland 2023 will take place over the weekends of July 21 through 23 and July 28 through 30. The event will be broadcast live for 13 hours every day from 12:00 CEST to 01:00 CEST on the festival's One World Radio for a total of 10 days. Planning your travel and accommodation accordingly ensures you don't miss out on this spectacular event.
Tomorrowland 2023 Location and more: The Wonderland of Boom, Belgium
1.Nestled in the picturesque town of Boom, Belgium, Tomorrowland unfolds in the stunning landscape of De Schorre, a vast recreational park characterized by lush greenery, tranquil lakes, and rolling landscapes. As the festival grounds are meticulously adorned with captivating decorations and mesmerizing light displays, attendees are transported to a realm of pure enchantment. Boom is conveniently located, making it easily accessible from major cities like Antwerp and Brussels. The town warmly welcomes attendees from all corners of the world, fostering a sense of unity and camaraderie among the Global People of Tomorrow.
2. For a truly immersive experience, Tomorrowland offers the DreamVille camping experience. Festival-goers can stay in vibrant and themed camping areas, where the sense of community thrives. This allows attendees to extend their Tomorrowland journey beyond the festival hours and connect with like-minded music enthusiasts from diverse cultures and backgrounds.
3. At Tomorrowland, a sense of unity and love transcends borders and languages, bringing together the Global People of Tomorrow. This diverse and passionate community embraces the festival's ethos, fostering an atmosphere of acceptance, joy, and celebration. As you embark on this magical adventure, embrace the opportunity to form new friendships and create lasting memories with people from around the world.
Tomorrowland Survival Guide: Tips for an Unforgettable Festival Experience
1.Packing Essentials:
Prepare for your Tomorrowland adventure by packing essentials such as comfortable footwear for hours of dancing, rain gear, sunscreen, and a reusable water bottle to stay hydrated throughout the festival.
2. Travel Arrangements:
With thousands of attendees flocking to Boom, planning your travel and accommodation well in advance is crucial to securing the best options and avoiding last-minute hassles.
3. Festival Etiquette:
Embrace the spirit of Tomorrowland by respecting festival rules, fellow festival-goers, and the environment. Create a positive and enjoyable atmosphere for everyone to revel in.
4. Stay Hydrated:
As you dance the days and nights away, remember to stay hydrated. Convenient water refill stations are available throughout the festival grounds to ensure your well-being.
5. Look Out for Each Other:
The spirit of togetherness extends to looking out for your friends and fellow festival-goers. Create a supportive and caring environment, ensuring everyone feels welcome and safe.
6. Wellness Areas:
Tomorrowland provides wellness and first-aid areas to attend to any medical needs. Don't hesitate to seek assistance if required, as the well-being of all attendees is of utmost importance.
Conclusion, 
Tomorrowland 2023 promises an extraordinary musical journey, brimming with captivating performances, an exhilarating lineup, and a spirit of unity that transcends borders and cultures. From securing your tickets to exploring the star-studded lineup and immersing yourself in the enchanting location of Boom, Belgium, Tomorrowland offers an unparalleled music festival experience. As you prepare for this extraordinary event, remember to pack wisely, plan your travel arrangements carefully, and embrace the spirit of togetherness and celebration that Tomorrowland embodies. Mark your calendars, gather your friends, and get ready to embrace the magic of Tomorrowland 2023 for an unforgettable experience of a lifetime. For more information, visit Nomads Column.
FAQs