Rotorua is a popular tourist destination located on the North Island of New Zealand. Known for its geothermal attractions, Maori culture, and natural beauty, Rotorua has become a hub for vacationers looking for a unique and memorable experience. One of the most sought-after accommodation options in Rotorua is holiday homes, which provide a comfortable and private stay for families and groups of friends. Bookabach is a trusted online platform that offers an extensive range of Rotorua holiday homes to suit every taste and budget.
Advantages of Rotorua Holiday Homes on Bookabach
Location and Variety
One of the main advantages of Rotorua rental homes on Bookabach is their location. Bookabach has a vast selection of properties situated in some of the best locations in Rotorua, ranging from lakeside retreats to countryside havens. Whether you're looking for a secluded cabin or a spacious villa, there is a holiday home for everyone.
Privacy and Space
Staying in a Rotorua holiday home on Bookabach provides guests with a level of privacy and space that is often lacking in other types of accommodation, such as hotels or motels. This is especially beneficial for families or groups of friends who want to spend quality time together without the intrusion of other guests or staff. Holiday homes offer plenty of space, both indoors and outdoors, allowing guests to relax and unwind without feeling cramped or restricted.
Facilities and Amenities
Rotorua holiday homes on Bookabach offer a range of facilities and amenities that are designed to make guests' stay comfortable and convenient. Many properties feature fully equipped kitchens, allowing guests to prepare their meals and enjoy home-cooked food. This is particularly beneficial for travelers who want to save money on dining out or who have specific dietary requirements.
Here is a list of Rotorua Holiday Homes on Bookabach
1. Waiteti Paradise Retreat Apartment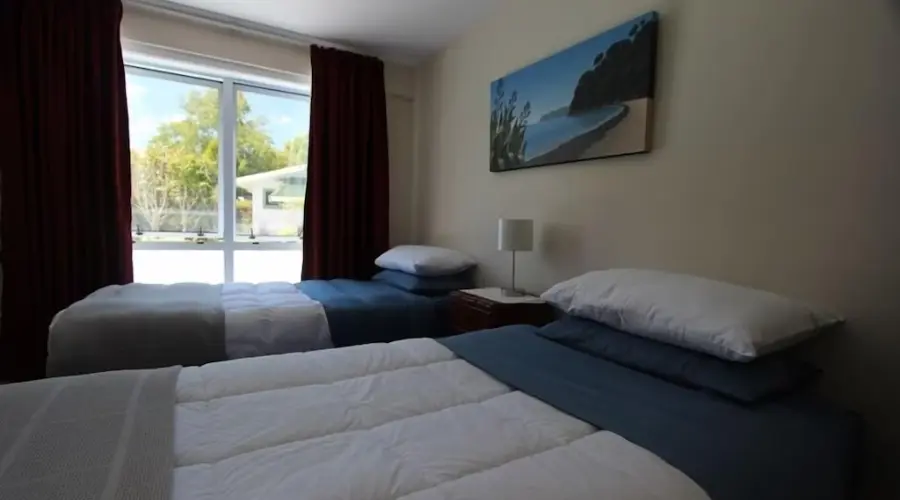 Waiteti Paradise Retreat Apartment is a luxurious and tranquil accommodation option in Rotorua, New Zealand. It is one of the most sought-after Rotorua holiday homes, thanks to its stunning location and the numerous amenities it offers.
Situated on the banks of the Waiteti Stream, this retreat apartment offers a unique and peaceful experience to its guests. It is surrounded by lush greenery and offers picturesque views of the stream and the forest beyond. The location is perfect for those who want to get away from the hustle and bustle of the city and enjoy some quiet time in nature.
---
2. Lake Rotoiti Views, Tikitere – Stunning Lake Views
Lake Rotoiti Views in Tikitere offers some of the most stunning views of Lake Rotoiti in Rotorua. This scenic spot is perfect for a holiday getaway, and there are many Rotorua holiday homes located in the area to choose from.
The natural beauty of the region is what draws so many people to Lake Rotoiti Views. The lake itself is surrounded by lush green forests and rolling hills, creating a picturesque landscape that is breathtaking to behold. Visitors can take in these stunning views from the comfort of their own Rotorua holiday homes, or they can explore the area on foot, by boat, or by car.
---
3. Tui Glen luxury lake side apartment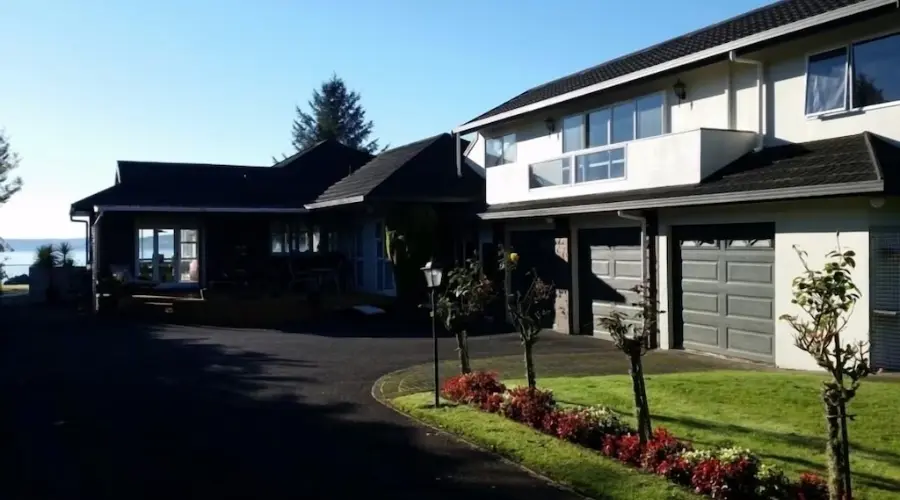 The Tui Glen Luxury Lakeside Apartments also offer a range of on-site amenities to enhance guests' holiday experience. These include a heated swimming pool, a spa pool, a sauna, and a gym. There is also a barbecue area and a games room for guests to enjoy.
The location of the Tui Glen Luxury Lakeside Apartments is ideal for those who want to explore the natural wonders of Rotorua. The apartments are just a short drive away from popular attractions such as the Wai-O-Tapu Thermal Wonderland, the Redwoods Forest, and the Skyline Rotorua Gondola. Guests can also take part in a range of outdoor activities such as hiking, mountain biking, and kayaking.
---
4. Central Kuirau Cottage with park views
Central Kuirau Cottage is ideally located in the heart of Rotorua, just a stone's throw away from Kuirau Park, a popular public park that features geothermal activity, including bubbling mud pools and hot springs. The park also has a children's playground, a petting zoo, and several walking trails, making it a perfect spot for families with kids.
The cottage itself is a beautifully restored historic building that has been renovated to provide all the modern comforts one could ask for. It features two bedrooms, a fully equipped kitchen, a dining area, and a living room with comfortable seating and a flat-screen TV. The cottage also has a private outdoor area with a BBQ, perfect for al fresco dining on warm summer evenings.
---
5. Lynmore Hideaway Rotorua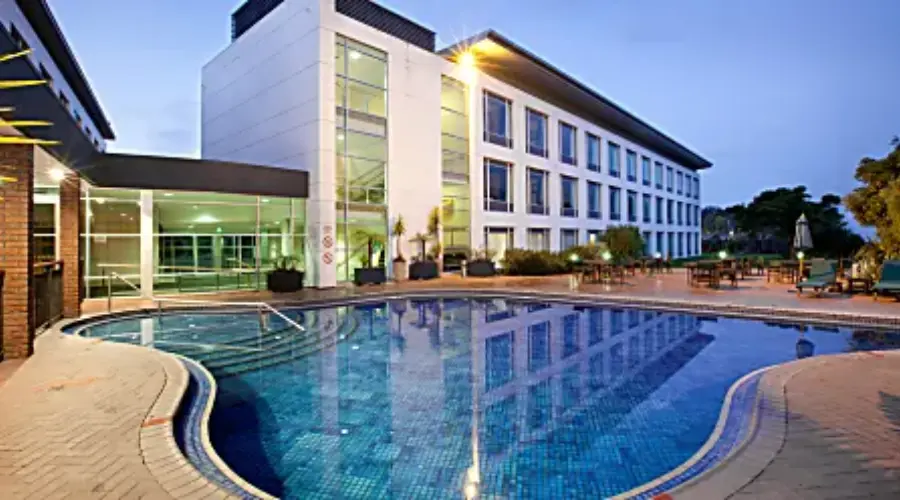 The Lynmore Hideaway is located in the serene and picturesque suburb of Lynmore, which is just a few minutes' drive from the Rotorua city center. This holiday home is situated in a peaceful and private setting, surrounded by beautiful trees and greenery, making it an ideal escape from the hustle and bustle of city life. The property is spacious and well-designed, with modern amenities and high-quality furnishings that provide a comfortable and luxurious experience for guests.
One of the highlights of the Lynmore Hideaway is its beautiful outdoor spaces. The property features a large and well-maintained garden that is perfect for relaxation and outdoor activities. The garden is also equipped with a BBQ area, outdoor furniture, and a spa pool, making it an excellent place to unwind and enjoy the natural surroundings. Additionally, the property has a large deck area that provides stunning views of the surrounding area and is perfect for entertaining guests.
---
Conclusion
In conclusion, Rotorua holiday homes on Bookabach offer an excellent alternative to other types of accommodation, providing guests with privacy, space, flexibility, and cost-effectiveness. With a wide range of properties available, travelers can choose the one that best suits their needs and preferences, ensuring a comfortable and memorable stay in Rotorua. Whether you're looking for a romantic retreat or a family-friendly getaway, Bookabach has a holiday home for everyone. For more information, visit Nomadscolumn.
FAQ's