Planning a trip to Chicago? Finding the ideal hotel can transform your travel experience. Whether you're a budget-conscious traveller or seeking luxury accommodations, discovering the perfect stay is crucial. 
In this guide, uncover the top tips and insights to locate the best hotels in Chicago for every traveller's needs. When it comes to securing the perfect place at the right price, Agoda stands out as the go-to platform, offering a diverse range of options to suit any preference and budget.
How to Find Cheap Hotels in Chicago that Offer Free Breakfast?
Finding affordable hotels in Chicago with complimentary breakfast can be done with a few strategies:
Online Travel Platforms
Utilise booking websites like Agoda. Use filters to search for hotels offering free breakfast within your budget range.
Hotel Loyalty Programs
Sign up for loyalty programs with hotel chains like Marriott, Hilton, or IHG. These programs often include perks like complimentary breakfast for members.
Check Hotel Websites Directly
Visit hotel websites directly as they might offer exclusive deals or packages that include free breakfast. Look for promotions or special offers sections.
Travel During Off-Peak Seasons
Travelling during less busy times can lead to lower rates and increased chances of finding hotels offering complimentary breakfast.
Read Reviews
Browse through guest reviews on various platforms to check if the hotel's breakfast offerings align with your preferences and quality expectations.
Consider Bed-and-Breakfasts
Look into B&Bs in Chicago; they often include breakfast in their rates and may offer a more personalised experience.
Flexible Booking
Stay open to different areas in Chicago; hotels slightly outside downtown areas might offer better rates and complimentary breakfast options.
Remember, the inclusion of free breakfast may vary from hotel to hotel, so it's essential to confirm this amenity before booking to ensure it meets your needs.
Top-Rated hotels in Chicago for Every Type of Traveller 
1. citizenM Chicago Downtown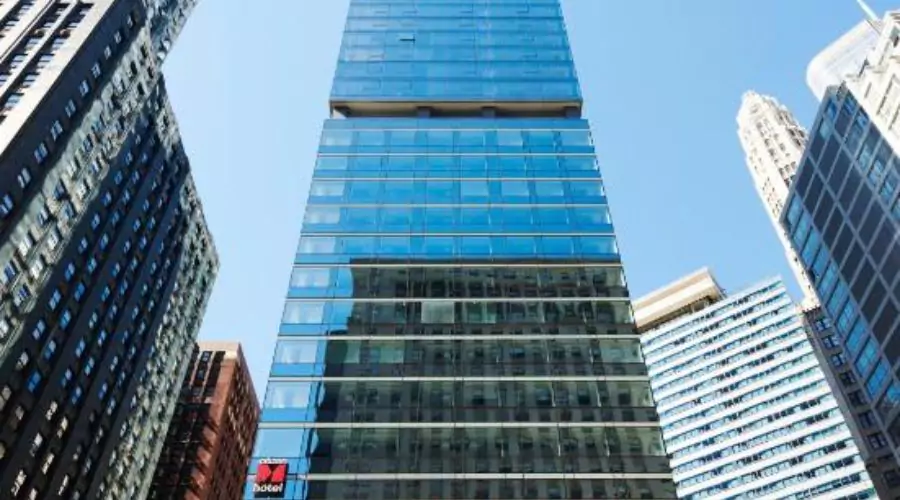 Located in the heart of Chicago, citizenM Downtown offers a contemporary and vibrant stay. This stylish hotel features innovative design, modern amenities, and a lively atmosphere. Boasting tech-savvy rooms and communal spaces designed for socialising, it's ideal for urban adventurers seeking a blend of comfort and connectivity. With its central location and chic ambiance, citizenM Chicago Downtown promises a dynamic and immersive city experience.
---
Also Read: Unraveling The Best Value Hotels In Rome: Finding Your Perfect Stay
---
2. Arlo Chicago
Nestled in the bustling River North neighbourhood, Arlo Chicago defines boutique luxury with a modern edge. Its sleek design, urban-chic ambiance, and innovative amenities cater to contemporary travellers seeking sophistication and convenience. The hotel offers refined rooms, versatile event spaces, and a rooftop bar with breathtaking skyline views. With its prime location and upscale comforts, Arlo Chicago promises a sophisticated retreat amidst the vibrant cityscape.
---
3. Congress Plaza Hotel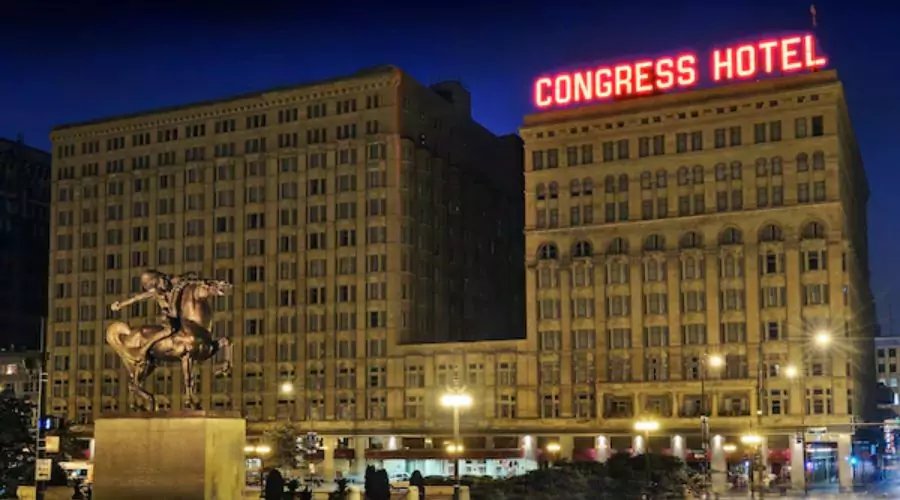 The Congress Plaza Hotel, a historic landmark in Chicago, stands majestically overlooking Grant Park and Lake Michigan. This iconic hotel exudes old-world charm with its elegant architecture and timeless appeal. Offering a blend of classic sophistication and modern comforts, it features spacious rooms, grand ballrooms, and stunning views. With its rich history and prime location, the Congress Plaza Hotel offers a captivating stay immersed in Chicago's heritage and beauty.
---
Where can you Find the Best Online Booking Options for Hotels in Chicago?
Agoda proves to be an exceptional choice for securing hotels in Chicago, boasting multiple advantages:
Diverse Hotel Selection
The platform showcases an extensive array of hotels in Chicago, catering to various budgets, preferences, and travel styles. Whether seeking upscale downtown stays or budget-friendly suburban options, Agoda covers every need.
Competitive Pricing
Consistently offering competitive rates, Agoda ensures optimal value. Comparing prices across hotels allows guests to secure the most suitable deal for their preferred dates.
User-Friendly Interface
Agoda's website and mobile app provide a seamless booking experience. The intuitive interface allows effortless filtering by location, price, amenities, and more, simplifying the search process.
Instant Booking Confirmation
Immediate confirmation emails offer peace of mind, assuring guests that their reservations are promptly secured upon completion.
Flexible Cancellation Options
Agoda's flexible cancellation policies offer convenience, allowing hassle-free modifications or cancellations if plans unexpectedly shift.
Exceptional Customer Service
Dedicated customer support addresses queries or concerns, ensuring a smooth booking experience and prompt resolution of issues.
Mobile App Convenience
Agoda's mobile app enables on-the-go hotel bookings, ensuring accessibility and convenience at the fingertips of travellers.
Localised Deals
Regular promotions and exclusive deals on hotels in Chicago further enhance savings, making accommodation more cost-effective.
City Guide Insight
Offering an extensive Chicago city guide, Agoda furnishes insider recommendations on top attractions, dining spots, and must-do activities, enriching the stay experience.
Expert Recommendations
Curated selections of recommended Chicago hotels by Agoda's team streamline the search process, aiding guests in finding the ideal accommodation.
In summary, Agoda's extensive hotel selection, competitive rates, user-friendly platform, secure payments, and range of additional perks make it an outstanding choice for booking hotels in Chicago. With its localised expertise and exclusive deals, Agoda facilitates a seamless and cost-efficient hotel booking experience, ensuring guests find their perfect stay while exploring the vibrant cityscape.
Conclusion
Exploring the Windy City begins with finding the perfect place to rest your head. Chicago offers a plethora of hotel options catering to every traveller's desires. Agoda stands as a trusted resource, simplifying your search for the ideal accommodation in Chicago. 
With its extensive selection, competitive pricing, and user-friendly interface, Agoda ensures you'll find the perfect hotels in Chicago to make your adventure unforgettable. So, visit their website today and book your getaway to Chicago today.
For more such informative and interesting content, follow our website Nomads Column. 
FAQs