Los Angeles, often called the City of Angels, is the finest city on the west coast of the United States. It's famous for Hollywood, movies, and various cultures. Whether you're relaxing at Venice Beach or enjoying fancy Beverly Hills, there's lots to explore. Discover fantastic museums, trendy shops, and delectable cuisine representing diverse corners of the globe.  LA is like a giant melting pot of glamour, diversity, and exciting experiences. The Pacific coastline provides a stunning backdrop, complementing LA's dynamic urban landscape. Whether you're into Hollywood, diverse cultures, or just laid-back West Coast vibes, LA is a city full of possibilities and exciting energy that always captures your interest. . Agoda has you covered with a wide range of places to stay in Los Angeles, from fancy resorts to budget-friendly spots. 
Some of the Best things to do in Los Angeles
Explore Hollywood: Begin by strolling on the Hollywood Walk of Fame, visiting the TCL Chinese Theatre, and hiking to the famous Hollywood Sign for breathtaking city views.

Visit Griffith Observatory: Take in panoramic views of Los Angeles, explore astronomy exhibits, and, if you're lucky, join a public telescope viewing in the evening.

Relax at Santa Monica Pier: Experience the classic California beach scene with an amusement park, aquarium, family-friendly restaurants, and the historic Pacific Park Ferris wheel.

Art and Culture at The Getty Center: Admire an extensive art collection, stunning architecture, and beautifully landscaped gardens at this renowned art museum.

Stroll along Venice Beach: Enjoy the quirky boardwalk, street performers, and vibrant atmosphere. Muscle Beach, skate parks, and eclectic shops add to the unique charm.

Shop on Rodeo Drive: Indulge in luxury shopping and soak in the upscale atmosphere of Beverly Hills along this famous shopping street.

Museum Row on Wilshire Boulevard: Explore a variety of museums, including the Los Angeles County Museum of Art (LACMA) and the La Brea Tar Pits, showcasing art, history, and palaeontology.

Discover Downtown LA: Visit the historic Olvera Street, explore The Broad Contemporary Art Museum, and catch a show at the Walt Disney Concert Hall.

Hike in Runyon Canyon: Enjoy panoramic views of Los Angeles, the Hollywood Sign, and the Pacific Ocean while hiking the trails of this popular urban park.
Choosing the right hotels in Los Angeles is crucial for creating lasting memories during your travels. The hotel serves as a home base, influencing the overall tone of your journey. From the comfort of your hotels in Los Angeles to the location's accessibility and amenities, the right choice enhances your travel experience, ensuring a positive and memorable stay. Carefully selected hotels in Los Angeles whether you are looking for a cheap hotel in Los Angeles or a luxury hotel, it sure can elevate your trip, providing a welcoming and enjoyable atmosphere that complements the adventure and exploration of your destination.
How to move about in Los Angeles
Before delving into hotel options, it's essential to discuss navigating the sprawling metropolis of Los Angeles. Renowned for its expansive layout and diverse neighbourhoods, maximising your visit involves efficient transportation choices. Renting a car offers flexibility and convenience, ideal for navigating the city's vast expanse. Alternatively, the Metro and buses provide affordable options, particularly for exploring the downtown area and beyond. Additionally, rideshare services or car rentals like Uber and Lyft are always available, giving convenient trips throughout the city.
Best Hotels in Los Angeles
1. InterContinental – Los Angeles Downtown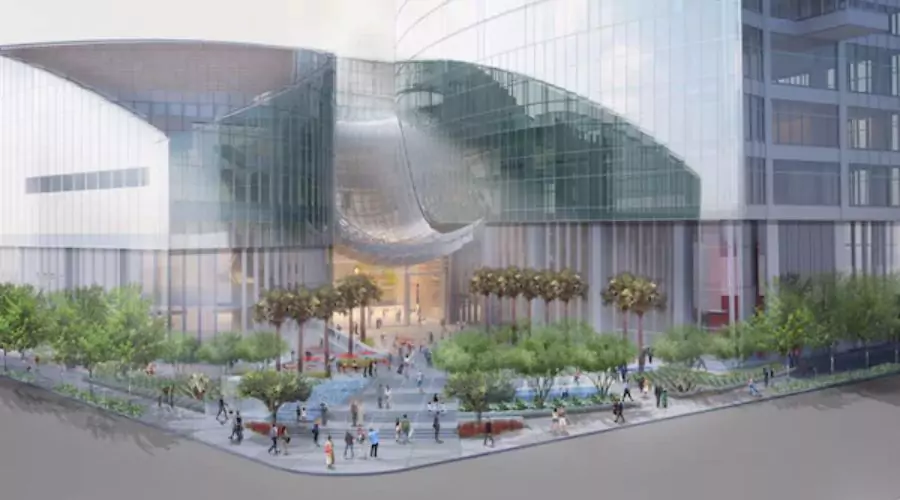 Embark on an exceptional journey of the city at the InterContinental – Los Angeles Downtown. Located at 900 Wilshire Boulevard in Downtown LA, this hotel ensures a superior experience with the IHG Clean Promise and complimentary Wi-Fi in all rooms. Positioned strategically, it grants easy access to local attractions, including the renowned Universal Studios Hollywood. With a stellar 4.5-star rating, this premium property offers guests on-site amenities such as a restaurant, hot tub, and fitness centre, enhancing the overall stay. It is one of the best available hotels in Los Angeles.
---
Also Read: Hotels In Seattle For Every Budget: From Luxury Resorts To Affordable Inns
---
2. Hilton Los Angeles Airport
Book a worry-free stay at Hilton Los Angeles Airport, located at 5711 W Century Blvd near LAX. Experience the assurance of Hilton CleanStay. Conveniently placed, this 4-star property offers proximity to attractions and diverse dining. Don't skip Universal Studios Hollywood for sure, it is not to be missed. Make use of the restaurant, fitness centre, and hot tub that are located on-site.
---
3. Sonesta Los Angeles Airport LAX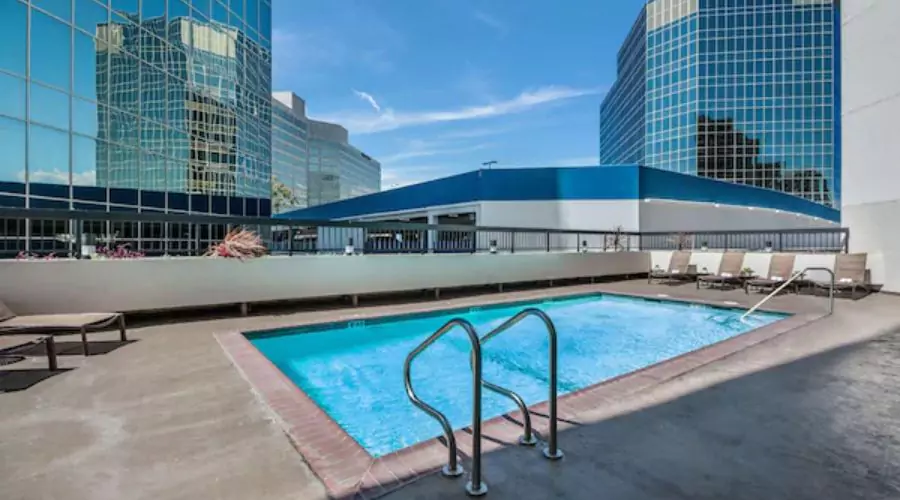 Discover the Sonesta Los Angeles Airport LAX at 5985 W Century Blvd, strategically positioned in the LAX – Los Angeles International Airport area. This 4-star property ensures proximity to attractions and enticing dining choices. Before you depart, make sure to explore the renowned Universal Studios Hollywood. This hotel gives guests top-notch places to stay and has useful stuff right there, like a restaurant, gym, and a pool outside.
---
4. Freehand Los Angeles
Kickstart your journey at Freehand Los Angeles on West 8th Street in Downtown Los Angeles, where free Wi-Fi is available in all rooms. Positioned strategically, it grants easy access to local attractions and sights. Make sure you check out Universal Studios Hollywood. This really good place, rated 4 stars, has cool stuff like a restaurant, gym, and a pool inside to make your stay awesome.
---
5. Four Points by Sheraton Los Angeles International Airport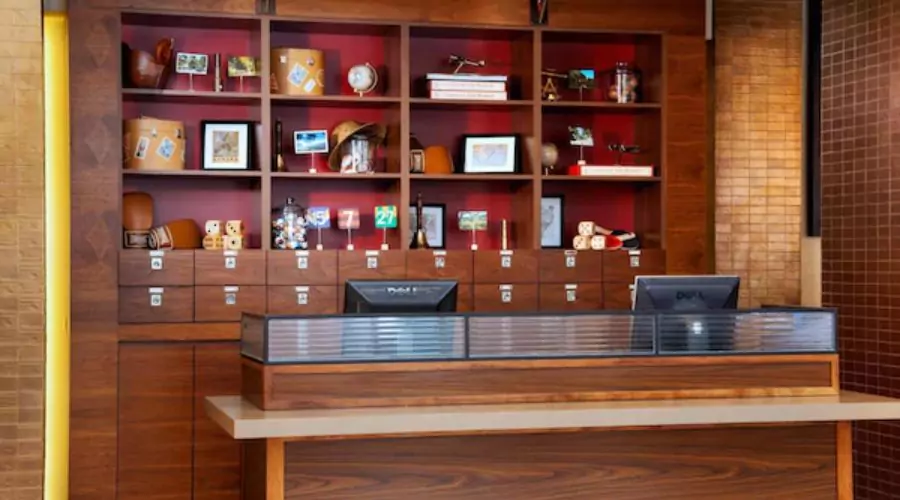 Start your trip right at Four Points by Sheraton Los Angeles International Airport, found at 9750 Airport Boulevard near LAX. Free Wi-Fi, close to LAX for easy access to fun places and restaurants.  This place has extra benefits like a gym and a pool outside.
---
Conclusion
Agoda offers a comprehensive and user-friendly platform for booking hotels in Los Angeles, catering to the diverse preferences and budgets of travellers. The reviews from people who used it can help you pick the right place. Agoda wants to make customers happy, and their easy website is a helpful tool to find a great place to stay in lively Los Angeles. For more information on hotels in Los Angeles, visit Nomads Column. 
FAQs