Jakarta is one of the most famous tourist destinations in the world, and there really is no denying it- what with it being a bustling finance hub and old Indonesian culture and architecture that has definitely not been lost in the consistent modernization of this capital city. I mean- it got itself an Instagram filter named after it: it must have something worth the bucks you spend. The accommodations options in the city too are top of the notch. These hotels in Jakarta provide the best of amenities, and the hospitality would want you to relocate to the city entirely. 
In this blog, thus, Nomads Column will talk about the many hotels in Jakarta where you can stay- even make your favourite if you are in the city more than often on your business trips for the most comfortable stay you can think of. 
Top Picks For Hotels in Jakarta 
1. Hotel Borobudur Jakarta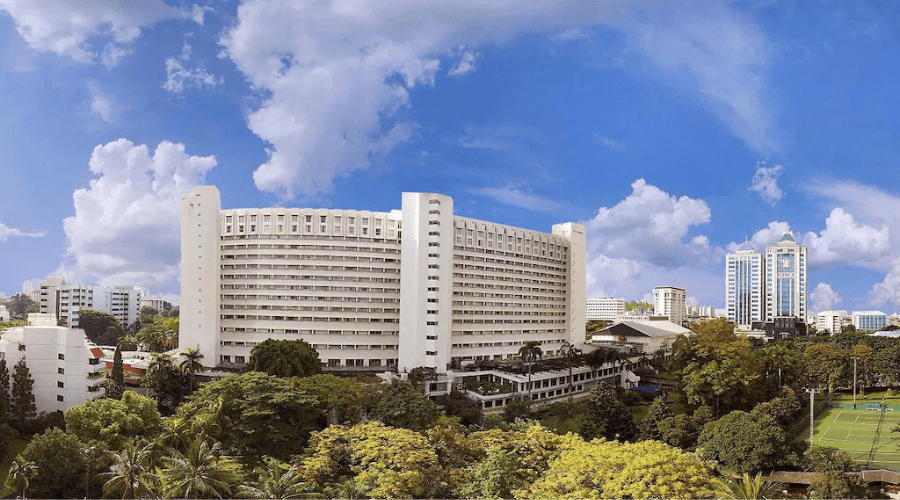 Located in the heart of Jakarta, Hotel Borobudur Jakarta offers unparalleled convenience, situated just 800 m from the iconic National Monument (MONAS). Enjoy complimentary internet access, airport transfer services, and free parking. The hotel's front desk services, including concierge and luggage storage, ensure a seamless stay. With diverse dining options, including halal choices, and in-house entertainment like karaoke and a bar, every moment is enriched. Indulge in activities such as massages, hot tubs, and sports facilities, and explore Jakarta with Grand Indonesia Mall just 2.9 km away. With top-notch facilities and exceptional comfort, Hotel Borobudur is one of the best hotels in Jakarta and exceeds much of your expectations.
---
2. Wyndham Casablanca Jakarta
The Wyndham Casablanca offers you with impeccable service and essential amenities, including free Wi-Fi, easy-to-book transportation, and complimentary parking. The hotel's helpful staff ensures a seamless experience with services like concierge assistance and express check-in or check-out. Indulge in comfortable guestrooms featuring 24-hour room service, daily housekeeping, and in-room conveniences. Enjoy diverse dining options, from a hearty breakfast to a vibrant bar atmosphere. Wyndham Casablanca Jakarta offers a range of recreational facilities, including a pool, fitness centre, and spa. Explore Jakarta's attractions, with Grand Indonesia Mall just 3.8 km away. The hotel prioritises cleanliness and safety, implementing antiviral cleaning products, temperature checks, and protective measures, making it one of the cleanest and most hygienic hotels in Jakarta.
---
3. Jakarta Airport Hotel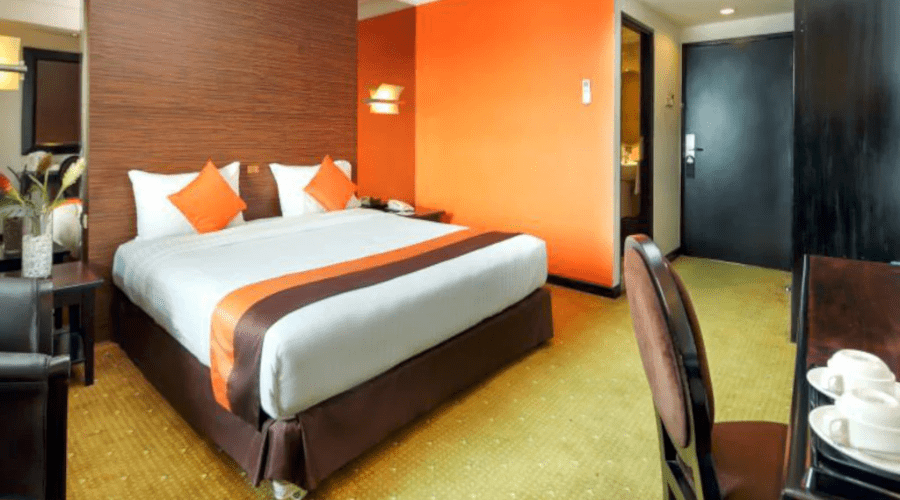 Experience utmost comfort at Jakarta Airport Hotel, offering a plethora of services and amenities. Benefit from free Wi-Fi, airport shuttle arrangements, and convenient in-room features like daily housekeeping. The hotel's front desk provides concierge services, luggage storage, and safety deposit boxes. Enjoy home-like conveniences with linen service, blackout curtains, and air conditioning in select rooms. Indulge in on-site dining for delightful breakfasts, and explore various recreational facilities and shopping options. With excellent dining, a prime location, and exceptional room comfort, Jakarta Airport Hotel guarantees a satisfying stay.
---
4. Royal Kuningan Hotel
With complimentary Wi-Fi, airport transfer services, and on-site parking, guests enjoy seamless connectivity and convenience. The hotel's concierge service, luggage storage, and safety deposit boxes enhance the stay. Laundry and dry-cleaning services keep attire fresh, while in-room amenities like 24-hour room service, daily housekeeping, and diverse entertainment options cater to every need. Immerse in comfort with air conditioning, blackout curtains, and linen services. Indulge in a delicious breakfast or savour halal options on-site, and unwind with a poolside cocktail or a salon visit. Fitness enthusiasts can maintain routines at the hotel's fitness facility. Explore Jakarta effortlessly, with Grand Indonesia Mall just 1.6 km away. With exceptional facilities and a 97% room comfort rating, Royal Kuningan Hotel stands as the preferred choice for hotels in Jakarta for sophisticated travellers.
---
5. d'primahotel Airport Jakarta 1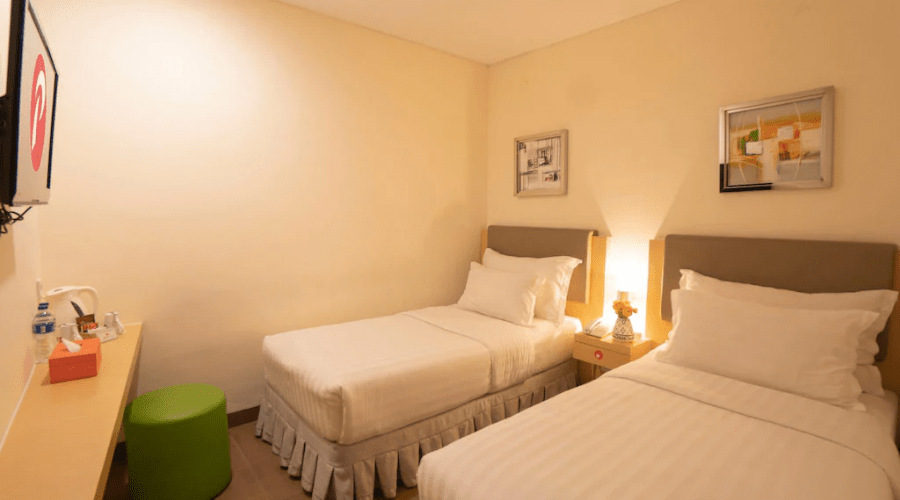 Boasting exceptional service and top-notch facilities, this hotel ensures an unforgettable experience. Stay connected with free internet access, and for hassle-free arrivals or departures, book the convenient airport transfer services. Enjoy complimentary parking, round-the-clock front desk services, and cosy up by the fireplace on chilly evenings. Indulge in 24-hour room service, explore dining options, and relish a night out at the hotel bar. With thoughtfully designed rooms, this hotel guarantees a home-like ambiance, scoring high on comfort and service. Begin your mornings with a delightful breakfast, and discover Jakarta's vibrant scene, all while relishing the hotel's outstanding food and dining options. Plus, benefit from its prime location near Grand Indonesia Mall. Elevate your stay at d'primahotel Airport Jakarta 1, which is one of the best hotels in Jakarta that provides exceptional comfort and convenience await.
---
6. FM7 Resort Hotel Bandara Jakarta Airport
With complimentary breakfast and free internet, guests enjoy seamless connectivity. Airport transfers, taxi services, and car rentals are available for hassle-free travel. Free parking, concierge, and luggage storage streamline your plans, while laundry services keep you fresh. The well-appointed rooms boast amenities like air conditioning, TV, and mini-bars. Indulge in diverse dining options, karaoke, and a bar. Relax in the hot tub, sauna, or pool, ensuring an enjoyable stay surpassing city averages in comfort and dining excellence.
---
Conclusion 
Jakarta stands as an irresistible blend of modernity and rich Indonesian heritage, making it a sought-after tourist destination. The diverse and top-notch hotels in Jakarta showcased in this blog, ranging from the luxurious Hotel Borobudur Jakarta to the convenient FM7 Resort Hotel Bandara Jakarta Airport, offer a glimpse into the city's hospitality, which will surely not disappoint you. Visit Agoda today to book the best deals and prices on hotels in Jakarta, so you have more money to invest in having fun than hunting homes! For more information, visit Nomads Column. 
FAQs