Discover the wonders of Disneyland with our comprehensive blog on magical stays. As you prepare for your enchanting journey to the kingdom where dreams come true, selecting the perfect accommodation becomes pivotal in shaping your overall experience. This blog takes you on a delightful exploration of some of the finest hotels in Disneyland and its neighbouring areas. Whether you're seeking budget-friendly options that cater to your practical needs or indulging in luxurious retreats that offer unparalleled comfort, we've meticulously curated a list of hotels to cater to every traveller's preferences. 
Each choice promises not only convenience and comfort but also that unmistakable touch of Disney magic, ensuring that your stay is as memorable as the adventures that await within the park. Let this blog, illuminate the path to a truly magical and delightful Disneyland experience.
Booking.com: Your travel companion
As you plan your stay in hotels in Disneyland, Booking.com is your trusted travel companion. With a vast range of choices, instant confirmations, best available rates, and 24/7 customer support in over 40 languages, Booking.com ensures your booking experience is seamless and stress-free. From chic city apartments to cosy countryside B&Bs, Booking.com provides unparalleled diversity and choice, making your stay at hotels in Disneyland as enchanting as your Disneyland adventures.
1. Home2 Suites By Hilton Anaheim Resort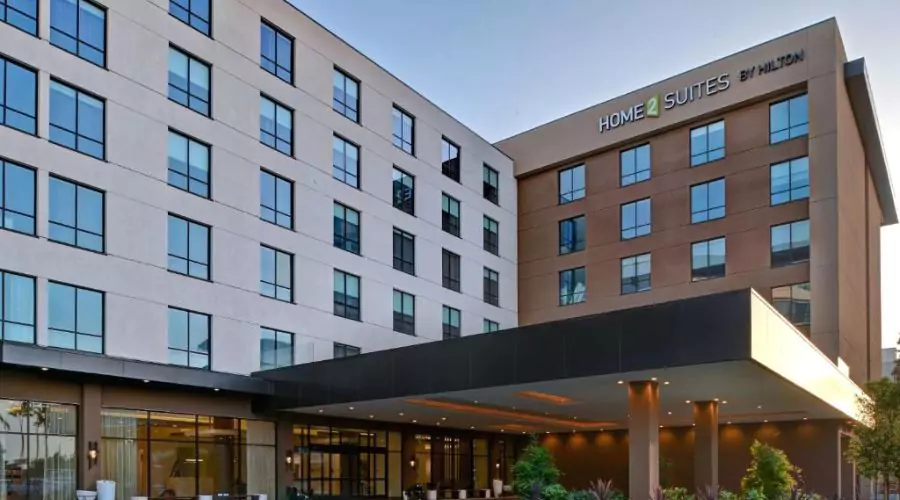 Convenience is key when it comes to enjoying Disneyland to the fullest, and Home2 Suites By Hilton Anaheim Resort truly understands this. Situated conveniently across from the entrance to Disneyland and Disney's California Adventure theme parks, this hotel offers not just proximity but also exceptional amenities. Guests can relish the freedom of wireless internet throughout the entire hotel, ensuring you stay connected and share your magical moments with loved ones.
---
Also Read: Exploring Myrtle Beach Hotels:  A Seaside Paradise
---
2. Hampton Inn & Suites Buena Park
Nestled in the heart of Buena Park, Hampton Inn & Suites offers a peaceful haven for travelers seeking tranquility after a day of thrilling adventures. Situated just a stone's throw away from the excitement of Knotts Berry Farm, this hotel provides a serene ambiance amidst the bustling energy of the surrounding area. The inviting outdoor pool beckons guests to unwind and soak in the California sun, while the well-equipped fitness centre allows visitors to maintain their exercise routines even while on vacation. Inside, the spacious and thoughtfully appointed air-conditioned rooms promise a comfortable and relaxing stay throughout your vacation.
---
3. Ayres Hotel Orange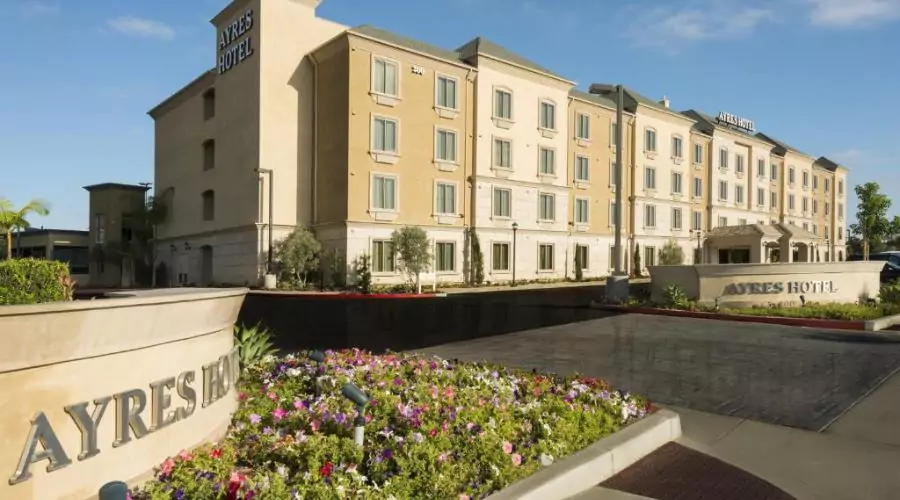 Ayres Hotel Orange stands as a testament to sophistication and convenience, offering a luxurious retreat for travellers with refined preferences. This exquisite hotel combines elegance with modern amenities, ensuring a delightful stay for every guest. Indulge in the hotel's outdoor pool, providing a refreshing oasis, or maintain your fitness routine at the well-equipped fitness centre. Whether you're travelling for business or leisure, Ayres Hotel Orange offers a harmonious blend of comfort and elegance, promising a memorable experience in the heart of Orange, California.
---
4. The Westin Anaheim Resort
For those craving a touch of luxury, The Westin Anaheim Resort stands as an epitome of elegance. With a restaurant, outdoor swimming pool, fitness centre, and bar, this 4-star hotel ensures a lavish experience. The rooms, adorned with modern amenities, offer a perfect retreat after a day of exploration. The hotel's strategic location makes it convenient for visits to popular attractions like Anaheim Convention Center, Disney California Adventure, and Disneyland.
---
5. California Inn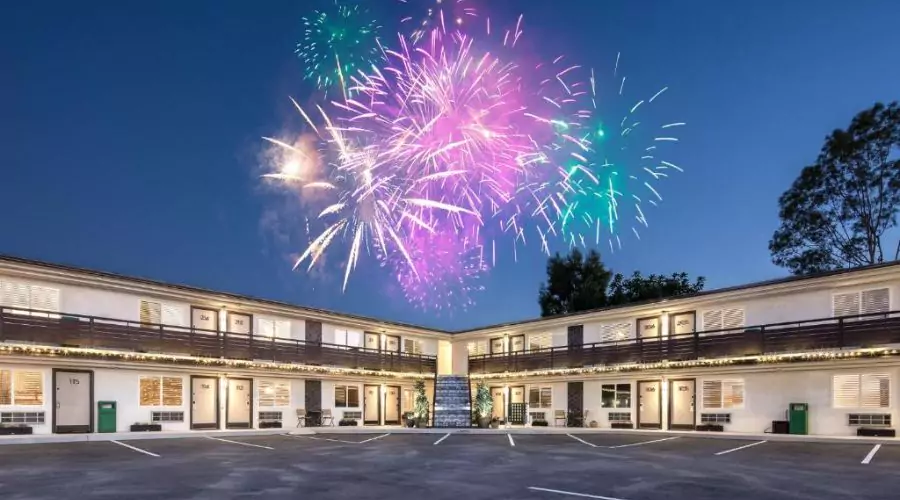 The California Inn, conveniently located in Anaheim, offers tourists comfortable and cheap rooms. This hotel, a few kilometres from Disneyland and the Anaheim Convention Centre, offers air-conditioned rooms with private bathrooms and free WiFi. Each accommodation has a balcony where guests may get some fresh air and rest before going on their Disneyland adventures.
---
6. Residence Inn by Marriott Anaheim Brea
Nestled 18 km away from the bustling Anaheim Convention Centre, Residence Inn by Marriott Anaheim Brea offers a serene escape for travellers seeking comfort and convenience. With an inviting outdoor swimming pool, a well-equipped fitness centre, and a welcoming bar, this hotel provides a perfect blend of relaxation and recreation. Families can cherish their moments in spacious rooms, each adorned with a patio offering picturesque pool views. The private bathrooms are stocked with complimentary toiletries, ensuring a refreshing experience.
---
Conclusion
Disneyland is not merely a theme park, it's a realm of enchantment and dreams. Your choice of hotels in Disneyland, California can significantly enhance your magical journey. By selecting the perfect hotel in Disneyland, you ensure that the wonder of the park seamlessly intertwines with the comfort and charm of your lodgings, creating cherished memories for you and your companions. With careful consideration and the right selection, your stay in Disneyland becomes an unforgettable experience. So, don't delay booking your hotels in Disneyland today, and let the enchantment of this magical world unfold before you and your loved ones. Let the adventure begin.
For more information, visit the NomadsColumn. 
FAQ's