Wales is a country known for its breathtaking landscapes, rich history, and vibrant culture. When planning a vacation in Wales, one of the best ways to immerse yourself in the charm and beauty of the country is by staying in a holiday cottage. Vrbo is an established online platform that specializes in vacation rentals, including a wide range of Wales holiday cottages. 
The platform offers a user-friendly interface that allows you to easily search and filter through a diverse selection of cottages based on your preferences. You can refine your search by location, amenities, price range, and availability to find the perfect cottage that suits your needs.
Vrbo provides detailed listings for each Villa in Wales to rent, including descriptions, photographs, and reviews from previous guests. These resources enable you to make informed decisions and choose a cottage that aligns with your expectations.
Benefits of Staying in a Holiday Cottage 
Staying in a holiday cottage offers several advantages over traditional accommodation options. Firstly, holiday cottages provide a sense of privacy and independence that hotels or resorts may lack. With your own self-contained space, you can enjoy the freedom to relax and unwind at your own pace, without worrying about noisy neighbours or crowded communal areas.
Moreover, Wales holiday cottages often showcase the authentic local architecture and character of the region. Many cottages are centuries-old, exuding charm and history, providing a unique and immersive experience for visitors. Whether nestled in the countryside or located in quaint villages, these cottages offer a cosy and inviting ambience, allowing you to truly connect with the spirit of Wales.
Here is a list of Top 5 Wales holiday cottages 
1. Coedmor Harbour Cottage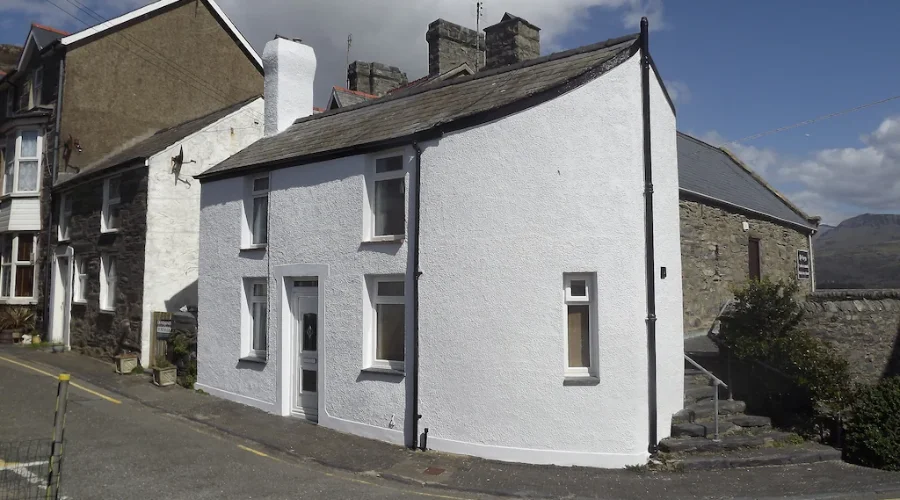 Coedmor Harbour Cottage is a charming and cosy retreat nestled in the breathtaking coastal region of Wales. Ideal for a romantic getaway, this delightful cottage offers a serene and intimate setting, perfect for couples seeking tranquillity and relaxation. With its picturesque location near the harbour, guests can enjoy mesmerizing views of the sea and the captivating Welsh landscape.
This enchanting holiday cottage boasts comfortable and tastefully decorated interiors, providing a welcoming atmosphere for guests. The well-appointed bedroom offers a restful haven for two, ensuring a restorative night's sleep. The open-plan living area features a cosy lounge with a fireplace, creating a warm and inviting ambience for quiet evenings. The fully equipped kitchen allows for convenient self-catering, giving guests the freedom to prepare their own meals. Additionally, the cottage offers a charming dining area, perfect for enjoying intimate meals together.
---
2. Quirky cottage
Quirky Cottage is nestled near the enchanting coastal footpath in Borth y Gest, Wales. This delightful holiday cottage offers a cosy and intimate atmosphere, perfect for a romantic getaway or a peaceful escape from the hustle and bustle of everyday life.
The Quirky Cottage, managed by Wales Holiday Cottages, boasts a unique character with its traditional stone exterior and rustic charm. Step inside to discover a tastefully decorated living space, thoughtfully furnished to provide comfort and relaxation. The cottage features a well-equipped kitchenette where you can prepare your favourite meals, a snug sitting area to unwind and watch a movie, and a snug bedroom offering a comfortable retreat after a day of exploration.
---
3. Mynydd a Mor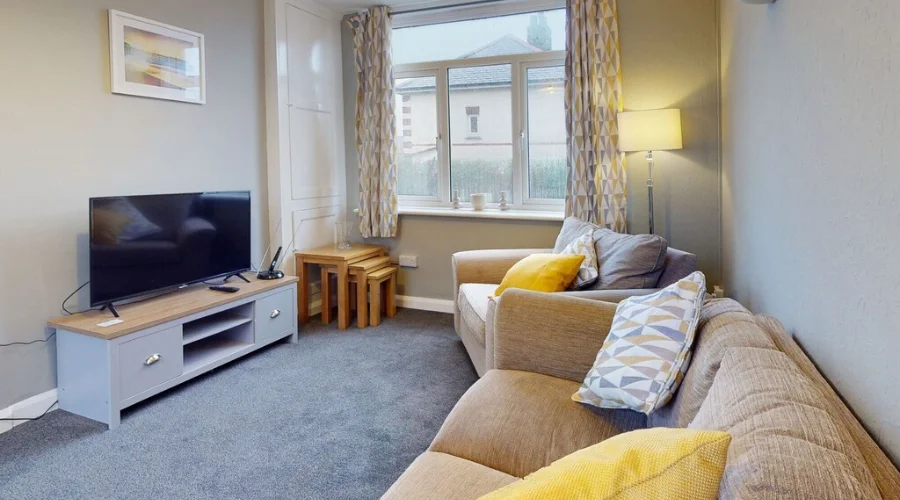 Mynydd a Mor is a charming three-bedroom cottage nestled in the breathtaking landscapes of Wales. Offering a cosy retreat for up to four guests, this delightful cottage is the perfect accommodation choice for a memorable vacation in Wales. Surrounded by stunning natural beauty, Mynydd a Mor provides a peaceful and tranquil setting, allowing visitors to truly unwind and connect with nature.
This picturesque cottage showcases the authentic charm of Wales holiday cottages. With its traditional stone exterior and tastefully decorated interiors, Mynydd a Mor exudes a warm and inviting atmosphere. The cottage features three comfortable bedrooms, providing ample space for a family or a group of friends. Each room is thoughtfully furnished, offering a cosy haven for a restful night's sleep after a day of exploring the wonders of Wales.
---
4. Secluded Cottage
Nestled in the picturesque landscape of the Snowdonia National Park, the Secluded Cottage is a hidden gem that offers a perfect escape from the bustling world. This enchanting cottage, managed by Wales Holiday Cottages, sits at the heart of the park, surrounded by breathtaking natural beauty.
The Secluded Cottage is a cosy retreat that blends traditional charm with modern comforts. Stepping inside, you are greeted by a warm and inviting atmosphere, with rustic wooden beams, a crackling fireplace, and comfortable furnishings. The cottage features a well-equipped kitchen, allowing you to prepare delicious meals using local ingredients sourced from nearby markets. The living area is the ideal spot to unwind after a day of exploration, as you curl up on the plush sofa and indulge in a good book or enjoy the company of loved ones.
---
5. Hen Stabl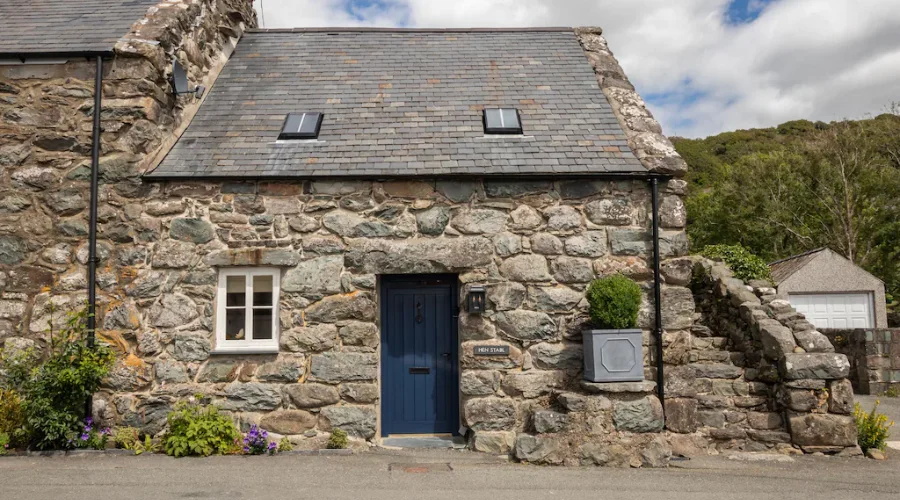 Hen Stabl is a truly enchanting holiday retreat nestled in the heart of Wales, offering a memorable stay in an 18th-century stone character stables conversion. This delightful cottage exudes charm and captures the essence of Welsh countryside living. Set against a picturesque backdrop, Hen Stabl offers a perfect blend of rustic beauty and modern comforts.
The meticulously restored stables have been thoughtfully transformed into a cosy and inviting haven for holidaymakers. With its exposed beams, stone walls, and traditional features, Hen Stabl showcases the rich history of the region while providing a comfortable and stylish retreat. The cottage boasts a spacious living area adorned with tasteful furnishings, where guests can relax by the crackling fireplace or admire the original stone archways.
---
Conclusion
When planning a vacation in Wales, staying in a holiday cottage offers a unique and immersive experience. Vrbo serves as the perfect platform to explore a wide range of Wales holiday cottages, providing a seamless and convenient booking process. With the benefits of privacy, authenticity, and a vast selection of cottages, Vrbo enables you to find your ideal accommodation and create cherished memories during your Wales getaway. For more information, visit Nomads Column.
FAQs