Malaysia, located in Southeast Asia, is a vibrant and diverse country known for its rich cultural heritage, stunning natural landscapes, and modern cityscapes. Whether you're a nature lover, adventure seeker, or cultural enthusiast, there are countless things to do in Malaysia that will leave you captivated. Immerse yourself in the bustling markets of Kuala Lumpur, hike through the lush rainforests of Taman Negara, explore the beautiful tea plantations of Cameron Highlands, or relax on the pristine beaches of Langkawi. Indulge in the diverse culinary delights, visit historic landmarks such as the UNESCO-listed George Town, or embark on wildlife adventures in Borneo to encounter orangutans and other unique species. Malaysia offers a plethora of activities and attractions, making it a perfect destination for unforgettable experiences.
Top Attractions and Things to Do in Malaysia
Explore the Bustling City of Kuala Lumpur: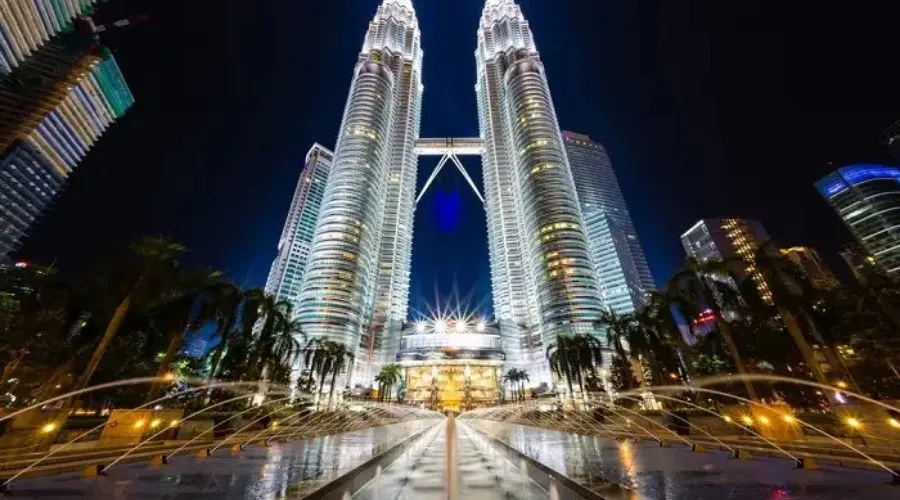 Kuala Lumpur, the capital city of Malaysia, is a dynamic metropolis that should be on every traveller's things to do in Malaysia. Start your exploration with a visit to the iconic Petronas Twin Towers, one of the tallest twin towers in the world. Enjoy breathtaking views from the observation deck and explore the surrounding KLCC Park. 
Then, head to the historical district of Merdeka Square, where you can see the Sultan Abdul Samad Building and the National Museum. Don't miss the bustling street markets of Chinatown, where you can shop for souvenirs and indulge in delicious street food.
---
Immerse Yourself in Cultural Heritage:
Malaysia is a melting pot of cultures, and experiencing its cultural heritage is one of the must-do things to do in Malaysia. Visit the UNESCO-listed George Town in Penang, known for its well-preserved colonial architecture and vibrant street art. Explore the Chinese clan houses, Indian temples, and mosques that showcase the multicultural fabric of the city. 
Another cultural gem is Malacca, a historic city with Portuguese, Dutch, and British influences. Take a stroll along Jonker Street, visit the Cheng Hoon Teng Temple, and explore the iconic Stadthuys building.
---
Discover Pristine Nature and Wildlife:
Malaysia is blessed with breathtaking natural beauty, from lush rainforests to pristine islands. One of the must-visit destinations is Taman Negara, one of the oldest rainforests in the world. Embark on a jungle trek, go on a river cruise, and experience the canopy walk for an unforgettable adventure. 
For wildlife enthusiasts, a visit to Sepilok Orangutan Rehabilitation Centre in Borneo is a must. Witness the incredible work done to protect and rehabilitate these endangered primates. You can also explore the Kinabatangan River, known for its diverse wildlife, including proboscis monkeys, crocodiles, and hornbills.
---
Relax on Stunning Beaches: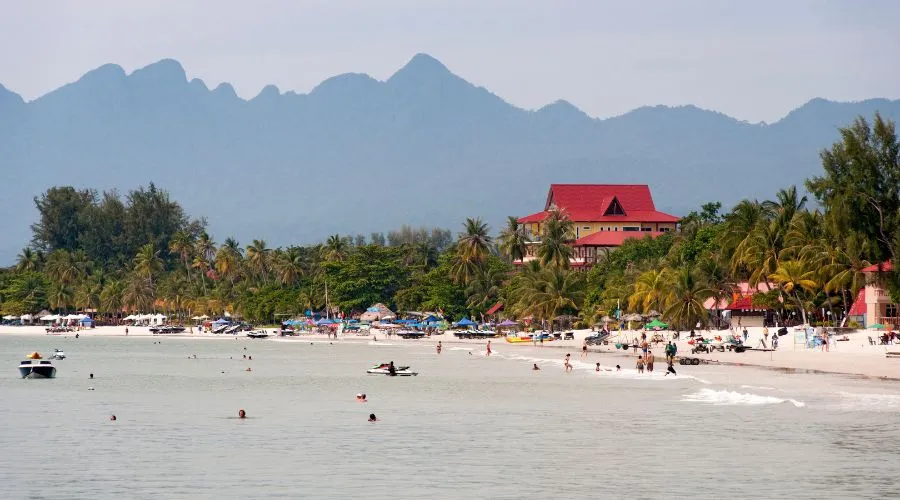 With its extensive coastline, Malaysia offers a plethora of stunning beaches perfect for relaxation and water activities. Langkawi, a beautiful archipelago on the Andaman Sea, is renowned for its pristine beaches, crystal-clear waters, and lush rainforests. Take a cable car ride to the top of Mount Mat Cincang for panoramic views or go island hopping to explore the surrounding islands. 
The Perhentian Islands, located on the east coast, are a paradise for snorkelling and diving enthusiasts. The turquoise waters teem with vibrant coral reefs and diverse marine life, making it a haven for underwater exploration.
---
Indulge in Mouthwatering Cuisine:
Malaysia is a food lover's paradise, offering a mix of Malay, Chinese, and Indian cuisines. Sample the famous dishes like nasi lemak (coconut rice), satay (grilled meat skewers), and char kway teow (stir-fried noodles) in local street markets and food stalls.
Visit Penang, known as the food capital of Malaysia, and savour its wide range of culinary delights, including the famous Penang laksa and char koay teow. Don't forget to try the delectable Indian-Muslim cuisine of Malaysia, such as roti canai and nasi kandar, which blend aromatic spices and flavours.
---
How to Explore Malaysia at the Best Prices
Malaysia, a diverse and vibrant country located in Southeast Asia, offers a plethora of attractions, cultural experiences, and natural wonders. However, planning a trip to Malaysia on a budget can be a challenging task. Expedia, a leading online travel platform, provides excellent opportunities to explore Malaysia at affordable prices. This essay will outline how to make the most of your Malaysian adventure by utilizing Expedia's services while emphasizing various things to do in Malaysia.
I. Research and Planning: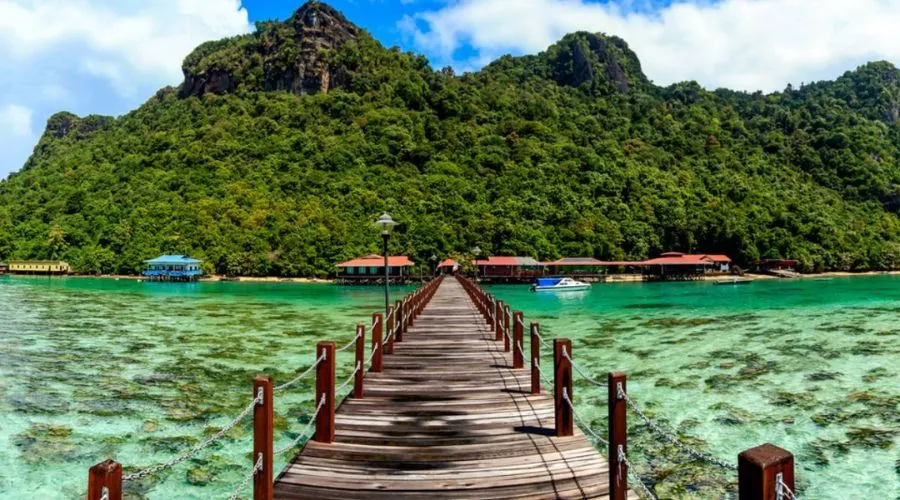 Utilize Expedia's Travel Guide: Expedia's comprehensive travel guide for Malaysia provides valuable information about the country's top attractions, cities, and regions. Browse through this guide to gain insights into the best places to visit, including popular tourist spots and hidden gems.
Explore Different Travel Packages: Expedia offers a wide range of travel packages tailored to various budgets and preferences. Examine vacation packages that incorporate travel, lodging, and entertainment. By bundling these services, you can often save money compared to booking them separately.
---
II. Booking Flights:
Flexible Dates: Being flexible with your travel dates can significantly impact the cost of your flights. Expedia allows you to compare prices across different dates, enabling you to choose the most affordable option. Consider travelling during off-peak seasons to take advantage of lower fares.
Use Price Alerts: Expedia's price alert feature notifies you when flight prices drop. Set up alerts for your desired destination in Malaysia, and be ready to book when prices are at their lowest.
---
III. Accommodation Options: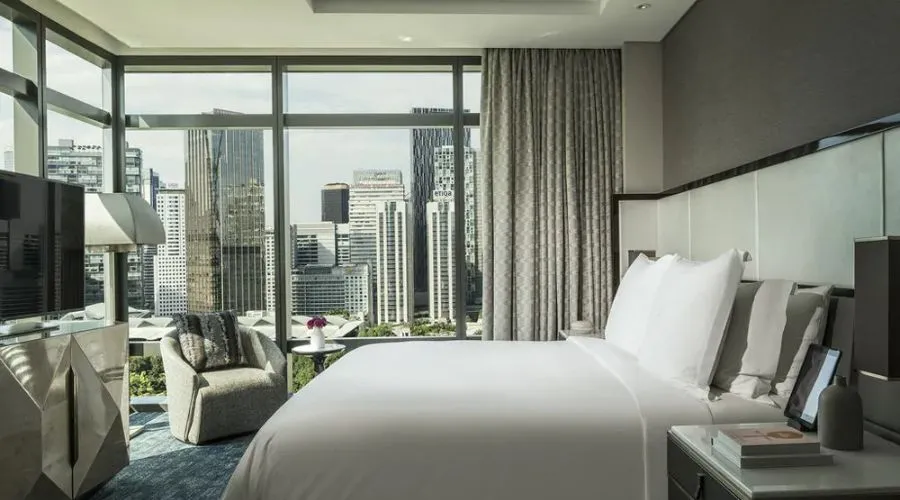 Explore Budget Hotels and Hostels: Expedia offers a wide selection of budget-friendly accommodations, including hotels and hostels. Look for options that provide good value for money, offering comfortable amenities and convenient locations. Read reviews from previous guests to ensure the quality of your chosen accommodation.
Consider Vacation Rentals: Renting an apartment or a vacation home can be a cost-effective option, especially for families or larger groups. Expedia's platform includes a variety of vacation rentals across Malaysia, allowing you to find affordable and spacious accommodations.
---
IV. Transportation:
Public Transportation: Utilize Malaysia's efficient public transportation systems, such as buses, trains, and light rail networks, to explore the country at lower costs. Expedia's travel guide can provide insights into the best transportation options within each city.
Renting a Car: If you prefer more freedom and flexibility, Expedia offers car rental services in Malaysia. Find the most economical automobile rental company by comparing their rates. Remember to factor in fuel costs and parking fees when budgeting for your trip.
---
Conclusion
Malaysia is truly a wonderland of experiences, with an array of things to do that cater to all types of travellers. With so many things to do in Malaysia, you can traverse through its vibrant cities, explore its ancient rainforests, savour its diverse cuisine, immerse yourself in its rich culture, and marvel at its stunning landscapes. The spectrum of things to do in Malaysia is broad and diverse, reflecting the country's unique blend of traditions, cultures, and natural beauty. No matter what your interests are, you'll find a multitude of things to do in Malaysia that will leave you with unforgettable memories. So, whether you're planning your first trip or returning for more, the array of things to do in Malaysia will ensure your journey is filled with adventure, discovery, and a deeper appreciation for this beautiful country. For more information about the best things to do in malaysia kuala lumpur visit the official website of Nomads Coloumn.
FAQs