Queenstown is a picturesque city situated in the southern part of New Zealand. The city is known for its stunning natural beauty, and it is a popular holiday destination for both domestic and international travelers. When it comes to finding accommodation in Queenstown, there are plenty of options available, but Queenstown holiday homes are a popular choice for those looking for a unique and comfortable experience.
Advantages of Queenstown Holiday Homes 
One of the main advantages of renting holiday homes in Queenstown through Bookabach is the privacy and space that it provides. Unlike hotels or resorts, holiday homes are standalone properties, which means that you have the entire space to yourself. You can enjoy the comfort of your own living room, cook meals in your own kitchen, and relax in your own private outdoor space.
Another advantage of Queenstown holiday homes on Bookabach is that they are often more affordable than hotels or resorts. This is especially true if you are traveling with a large group or family. Instead of paying for multiple hotel rooms, you can rent a holiday home and save money on accommodation costs. Additionally, many holiday homes come equipped with kitchens, which means that you can save money on dining out.
Staying in a holiday home in Queenstown through Bookabach can provide a home away from home experience. You can choose a property that suits your needs and preferences, such as a villa with a pool or a cozy apartment with a fireplace. You can also choose a property that is located in a neighborhood that appeals to you, giving you a sense of living like a local.
List of Queenstown Holiday Homes on Bookabach 
1. Magnificent mountain and lake view villa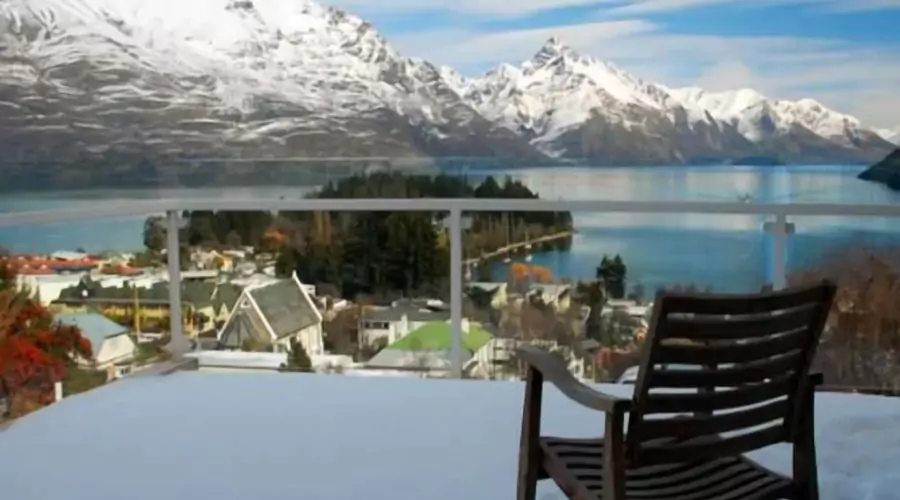 The Magnificent Mountain and Lake View Villa is a stunning property nestled in the heart of Queenstown's mountains. The villa offers panoramic views of Lake Wakatipu and the surrounding mountains, including the Remarkables, Cecil Peak, and Walter Peak. This breathtaking scenery is visible from almost every room in the villa, allowing visitors to enjoy the view while lounging in bed or relaxing on the terrace. The villa is designed to offer guests a luxurious and comfortable experience, with a spacious living area, modern amenities, and tasteful furnishings.
The property has four bedrooms, all of which are equipped with their own private bathrooms. The bedrooms are elegantly furnished and designed to offer maximum comfort to guests. The master bedroom is particularly impressive, with a king-size bed, a luxurious bathroom with a spa bath, and stunning views of the lake and mountains. The other three bedrooms are also well-appointed, with comfortable beds and tasteful decor.
---
2. Hotel styled room at Frankton Marina
The location of Frankton Marina is ideal for visitors to Queenstown. Located just a few minutes' drive from Queenstown's airport and a short drive from the town center, Frankton Marina provides easy access to all of Queenstown's attractions. You'll be able to explore Queenstown's vibrant nightlife, indulge in some retail therapy, or take part in adventure activities such as skiing, hiking, and bungee jumping, all within easy reach of your accommodation.
Additionally, a hotel styled room at Frankton Marina offers a high level of comfort and luxury. These rooms are designed with your comfort in mind, featuring high-quality bedding, plush towels, and modern amenities such as Wi-Fi and flat-screen TVs. You'll be able to relax and unwind in your own private sanctuary after a day of exploring Queenstown's attractions.
---
3. Lakefront Marina Studio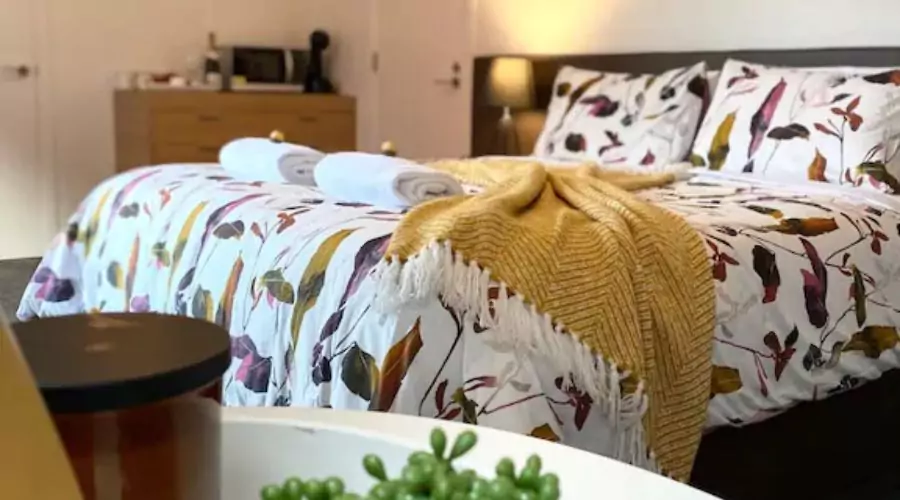 Lakefront Marina Studio is a stunning vacation rental property located in Queenstown, New Zealand. It is one of the most popular Queenstown holiday homes, offering an incredible location and a luxurious experience for visitors.
The location of Lakefront Marina Studio is unbeatable. It is situated right on the shores of Lake Wakatipu, offering breathtaking views of the lake and the surrounding mountains. The studio is also just a short walk away from the heart of Queenstown, where visitors can explore the town's many shops, restaurants, and attractions.
---
4. Lakefront Vacation Home
Lakefront vacation homes are exactly what they sound like: vacation homes located on the shores of a lake. In Queenstown, these homes offer breathtaking views of Lake Wakatipu, one of the most beautiful lakes in the world. 
They are often spacious and luxurious, with modern amenities and comfortable furnishings. Many lakefront vacation homes in Queenstown also have outdoor areas, such as decks or patios, where guests can enjoy the view and fresh air.
One of the main benefits of staying in a Queenstown lakefront vacation home is the access to the lake. Lake Wakatipu is a popular destination for water activities, such as kayaking, paddleboarding, and swimming. 
Guests of lakefront vacation homes can simply step out of their front door and onto the lake shore. Some vacation homes even have their own private docks or jetties, making it easy to launch watercraft and enjoy the lake at any time.
---
5. Terrace Retreat Studio unit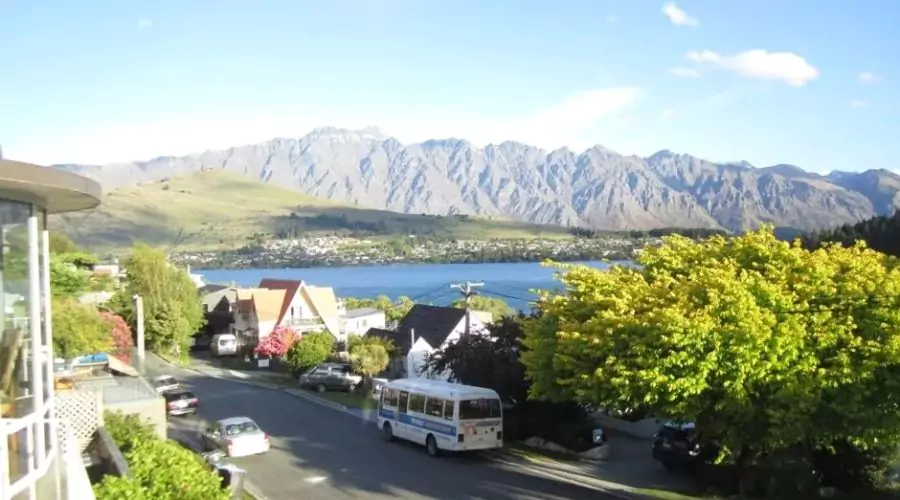 Terrace Retreat Studio unit is a fantastic accommodation option for travelers looking for a cozy and comfortable stay during their Queenstown holiday. Located in the heart of the town, this studio unit is perfect for couples or solo travelers who want to be close to all the action.
Queenstown holiday homes are a popular choice among tourists, and Terrace Retreat Studio unit is one of the best options available. The unit is situated on the terrace of a charming building and offers stunning views of the surrounding mountains and Lake Wakatipu. The interior of the studio is cozy and tastefully decorated, with all the necessary amenities for a comfortable stay.
---
Conclusion
In conclusion, if you are looking for a unique and comfortable experience in Queenstown, renting a holiday home through Bookabach is a great option. Queenstown holiday homes offer privacy, space, affordability, and a home away from home experience. With a wide selection of properties available on Bookabach, you are sure to find the perfect holiday home for your needs and preferences. For more information, visit Nomads Column.
FAQ's