Nelson Bay is a beautiful coastal town located in the Port Stephens region of New South Wales, Australia. It is a popular holiday destination known for its stunning beaches, clear waters, and numerous outdoor activities. To cater to the influx of tourists, there are plenty of holiday rentals in Nelson Bay on websites such as Stays. 
Holiday rentals in Nelson Bay are an excellent option for those looking to enjoy a relaxing holiday in a beautiful coastal town. They offer more space and privacy, are cost-effective, and provide the comforts of home. 
On Stays, there is a wide range of the best vacation accommodation in Nelson bay, including apartments, houses, and villas, making it easy to find the perfect property to suit your needs. Whether you are planning a romantic getaway, a family vacation, or a special celebration, Nelson Bay has something for everyone.
Types of holiday rentals in Nelson Bay
Apartments: Apartments are the most common type of holiday rental in Nelson Bay. They are usually located in the heart of the town, making it easy to access shops, restaurants, and attractions. They are an excellent choice for couples or small families who want to be close to the action.
Houses: Houses are a great option for larger groups or families who require more space. Many holiday rental houses in Nelson Bay have multiple bedrooms, bathrooms, and living areas, making it possible for everyone to have their own space.
Villas: For a more luxurious experience, villas are available on Stays. These properties often have stunning ocean views, private pools, and outdoor entertainment areas, making them ideal for a special occasion or a more indulgent holiday.
Here is a list of holiday rentals in nelson bay on Stays that you don't want to miss:
1. Kamillaroi
Kamillaroi is a luxurious holiday rental property located in Nelson Bay, New South Wales, and it offers the perfect getaway for those looking to escape the hustle and bustle of the city. The property is beautifully designed with modern amenities that ensure guests have a comfortable and relaxing stay.
Situated in the heart of Nelson Bay, Kamillaroi is just a stone's throw away from the stunning beaches, cafes, and shops that the town has to offer. The holiday rental property is ideal for families or groups of friends, with four spacious bedrooms, three bathrooms, and ample living spaces for everyone to relax and unwind. The open-plan living and dining area is perfect for entertaining, while the outdoor deck and BBQ area provide a great spot to enjoy the beautiful coastal views.
---
2. The Hamptons Beach House
The Hamptons Beach House is a stunning holiday rental located in the popular beachside town of Nelson Bay, Australia. This beautiful property is available for rent on Stays and offers a luxurious and comfortable accommodation experience for those looking to unwind and relax in style.
With its tasteful and elegant Hamptons-inspired decor, this beach house exudes a sense of sophistication and class that is sure to impress even the most discerning guests. Featuring four spacious bedrooms, three modern bathrooms, and multiple indoor and outdoor living areas, this property is perfect for large families or groups of friends looking to enjoy a beachside holiday together.
---
3. L'Olivette B&B Lavender Room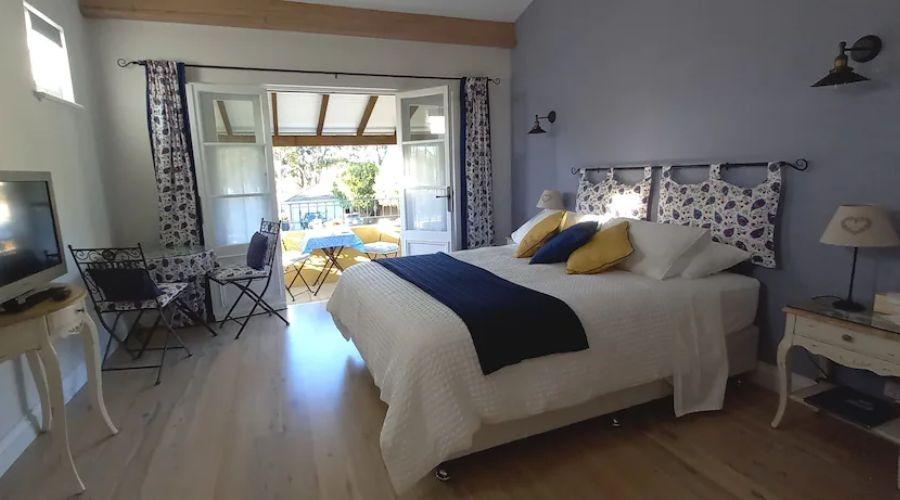 L'Olivette B&B Lavender Room is a cozy and charming holiday rental located in the beautiful Nelson Bay area. This lavishly decorated room is perfect for couples or solo travelers who want to experience the best that this stunning region has to offer. 
The Lavender Room features a comfortable queen-sized bed, a private bathroom, and a private balcony where you can enjoy your morning coffee while admiring the breathtaking views of the surrounding mountains.
If you're looking for the ultimate vacation rental in Nelson Bay, L'Olivette B&B Lavender Room is the perfect choice. This elegant and sophisticated accommodation is designed to provide you with the ultimate comfort and luxury. 
The Lavender Room is equipped with all the modern amenities you need, including air conditioning, free Wi-Fi, a flat-screen TV, and a mini-fridge. You'll also have access to a shared lounge area where you can relax and unwind after a long day of exploring the area.
---
4. Walk to Little Beach & Shoal Bay Beach
If you're looking for the perfect holiday rentals in Nelson Bay, you won't want to miss the opportunity to experience the stunning Walk to Little Beach & Shoal Bay Beach. This beautiful location is the perfect spot for a family vacation, romantic getaway, or even a solo adventure.
When you book your stay through Stays, you'll have access to some of the best holiday rentals in Nelson Bay, all of which are just a short walk away from Little Beach and Shoal Bay Beach. 
Both of these beaches offer crystal clear waters, soft sand, and a range of activities, from swimming and snorkelling to fishing and surfing. The area is also home to a number of restaurants and cafes, where you can enjoy a delicious meal while taking in the breathtaking views of the ocean.
---
5. Seashells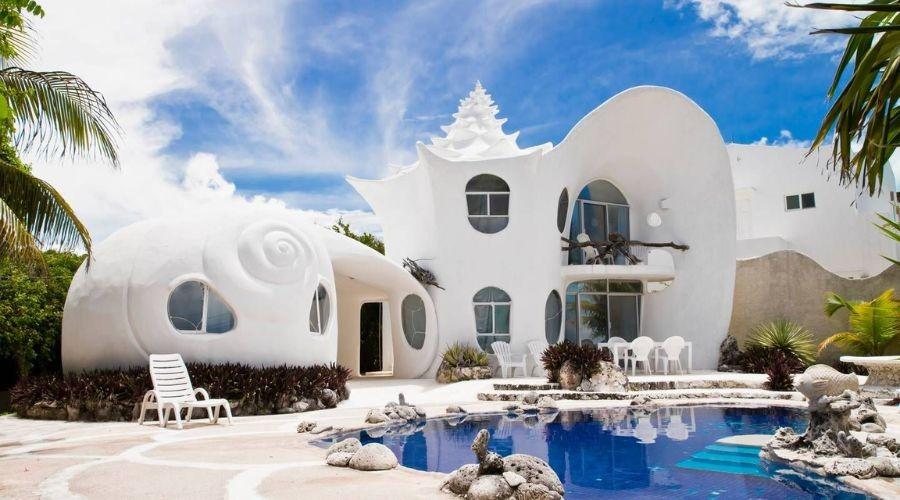 Stays is a leading holiday rental website in Australia that offers a wide range of options to travelers looking for an affordable and comfortable stay. One of the popular holiday rentals in Nelson Bay is Seashells, a stunning property that is perfect for a family vacation or a romantic getaway. 
Seashells is a beautifully designed property that boasts of luxurious interiors and modern amenities. The property has three spacious bedrooms, each equipped with comfortable beds and en-suite bathrooms. 
The living area is designed to offer guests a comfortable and relaxing stay, with plush sofas, a large flat-screen TV, and a cozy fireplace. The dining area and the fully equipped kitchen are perfect for family meals, and guests can also enjoy alfresco dining on the spacious balcony that overlooks the ocean.
---
Conclusion
In conclusion, holiday rentals in Nelson Bay offered on Stays provides a fantastic opportunity for travelers to enjoy all that this beautiful destination has to offer. From stunning beaches and water activities to charming restaurants and boutique shopping, Nelson Bay is a great place to spend a relaxing vacation. For more information, visit Stays and the official website of Celebzero.
FAQ's